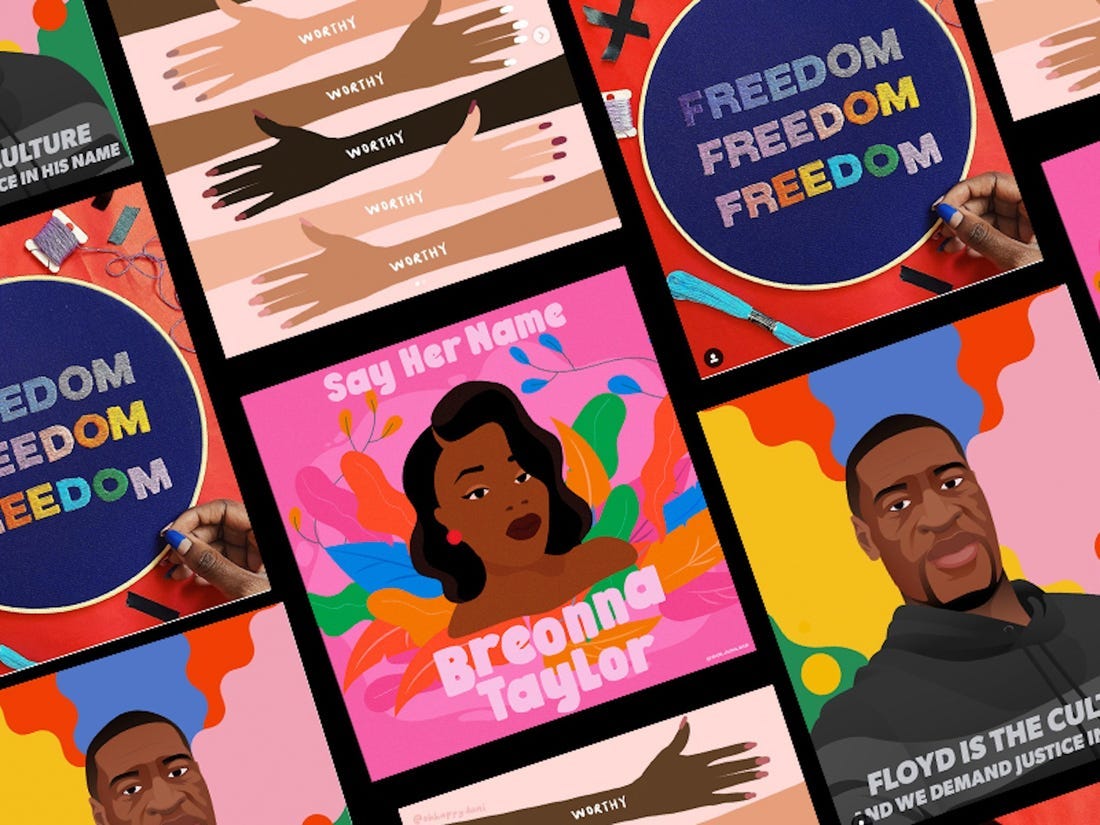 This week a grand jury in Louisville, Kentucky, charged only one police officer—not for the bullets that killed 26-year-old Breonna Taylor in her home, but for the bullets that endangered her (white) neighbour. Kentucky's attorney general, Daniel Cameron, reasoned that "Mob justice is not justice. Justice sought by violence is not justice. It just becomes revenge." Apparently Black people protesting for police accountability is considered "mob justice." But as Melanye Price suggests, doesn't "mob justice" more accurately describe the 186 lynchings of African Americans that took place between 1877 and 1934 in the same state? This disturbing contradiction, not to mention the verdict itself, got me thinking—who gets to be a victim?

When George Flloyd's murder in May sparked mass protests, I wondered why Breonna Taylor's story didn't go viral two months prior. Certainly it helped that there was footage of Flloyd's death, but it's not like violence against Black women hasn't been recorded before. The disproportionate response was more likely explained by the cultural devaluation of Black women. Racism and sexism intersect to normalize sexual violence against Black female bodies, to adultify Black girls, to stereotype Black women as angry or strong—all resulting in the dismissal of their victimhood. Black women are, like Black men, subject to excessive use of force by police, but they carry the double burden of being victims of sexual assault by police too (the second most common type of police misconduct reported in the United States). Yet rarely do we hear about it. We know these crimes take place, yet we focus our energy towards the victim narratives that both the media (both traditional and social) feed us.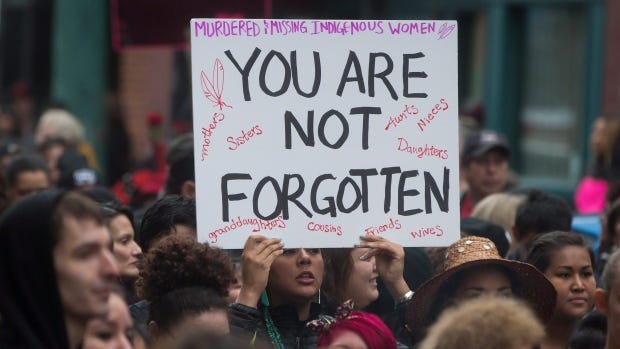 Image: Darryl Dyck/Canadian Press

Here in Canada, we don't even collect enough race-based data to definitively say that Black people are victims of racial discrimination, medical bias, and police violence. Instead we rely on personal accounts from those who challenge our country's affinity for a comfortable colour-blind approach. It seems Indigenous Canadians are the only ones we fully grant the victim card and rightfully so—the limited data we do have makes it clear that Indigenous identity is a major risk factor for violent victimization. In 2017 alone 24% of all homicide victims were Indigenous. And I'm sure our numbers understate the extent of the violence (domestic and sexual assault) against Indigenous women, since much of it takes place behind closed doors. What do we choose to not see?

This year, I was ashamed, as an Asian Canadian, to learn of two historic deaths of Asian Americans for the first time. The first was of Vincent Chin, a Chinese American man who was beaten to death by two white men, Ronald Ebens and Michael Nitz, on June 19, 1982 in Los Angeles. The murder was motivated by outrage over the outsourcing of auto jobs to Japan (Chin wasn't even Japanese). Ebens and Nitz served no jail time and got off with a $3000 fine. The second incident was the rape and homicide of acclaimed Korean American artist and novelist Theresa Cha on November 5, 1982 in New York City by serial rapist Joey Sanza. While the lack of justice in the Chin case produced mass protests, Cha's homicide received no news coverage, she was described by the police as an "Oriental Jane Doe," they couldn't even say her name.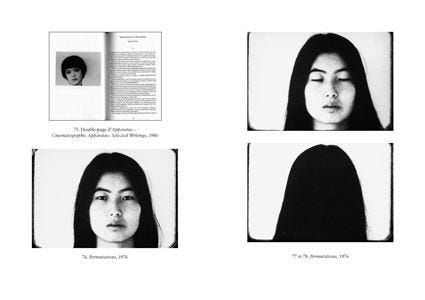 "I sometimes avoid reading a news story when the victim is Asian because I don't want to pay attention to the fact that no one else is paying attention," says Cathy Park Hong in Minor Feelings: An Asian American Reckoning. She critiques the lack of data on Asian American women who've been sexually assaulted. "In every Asian culture, stories abound of women disappearing or going mad without explanation," she writes. Does a person's right to victimhood hinge on the visibility of the crime? It's no wonder then, that sexual assault victims are so often silenced. But denial is dangerous, says Cathy Park Hong in regards to Cha—
"Where does the silence that neglects her end, and where does the silence that respects her begin? The problem with silence is that it can't speak up and say why it's silent. And so silence collects, becomes amplified, takes on a life outside our intentions, in that silence can get misread as indifference, or avoidance, or even shame, and eventually this silence passes over into forgetting."
Soon after learning about the murders of Vincent Chin and Theresa Cha, I returned to forgetting. I was shocked when I first learned of the Breonna Taylor murder, but until it came back up months later, I forgot about it. I know Indigenous women are still disappearing in Canada, but I rarely think about it. I can't even name a single murdered or missing Indigenous woman. The absence of these stories passes over into forgetting.
But receiving the story doesn't always protect us from forgetting either, because so often we overlook intersectionality. When I see two headlines referring to the same incident, "Black Woman Shot By Police," and "Mentally Ill Woman Shot By Police," right away my ableism limits my empathy—my instinct is to consider the shooting of a mentally ill woman less of a surprise. We don't talk about the fact that as many as half of the people killed by police in the United States have a disability. When we think of Sandra Bland, Eric Garner, Freddie Gray, we think of their race, not their disabilities. Which identity we choose to see shapes who we consider a victim and worthy of protection.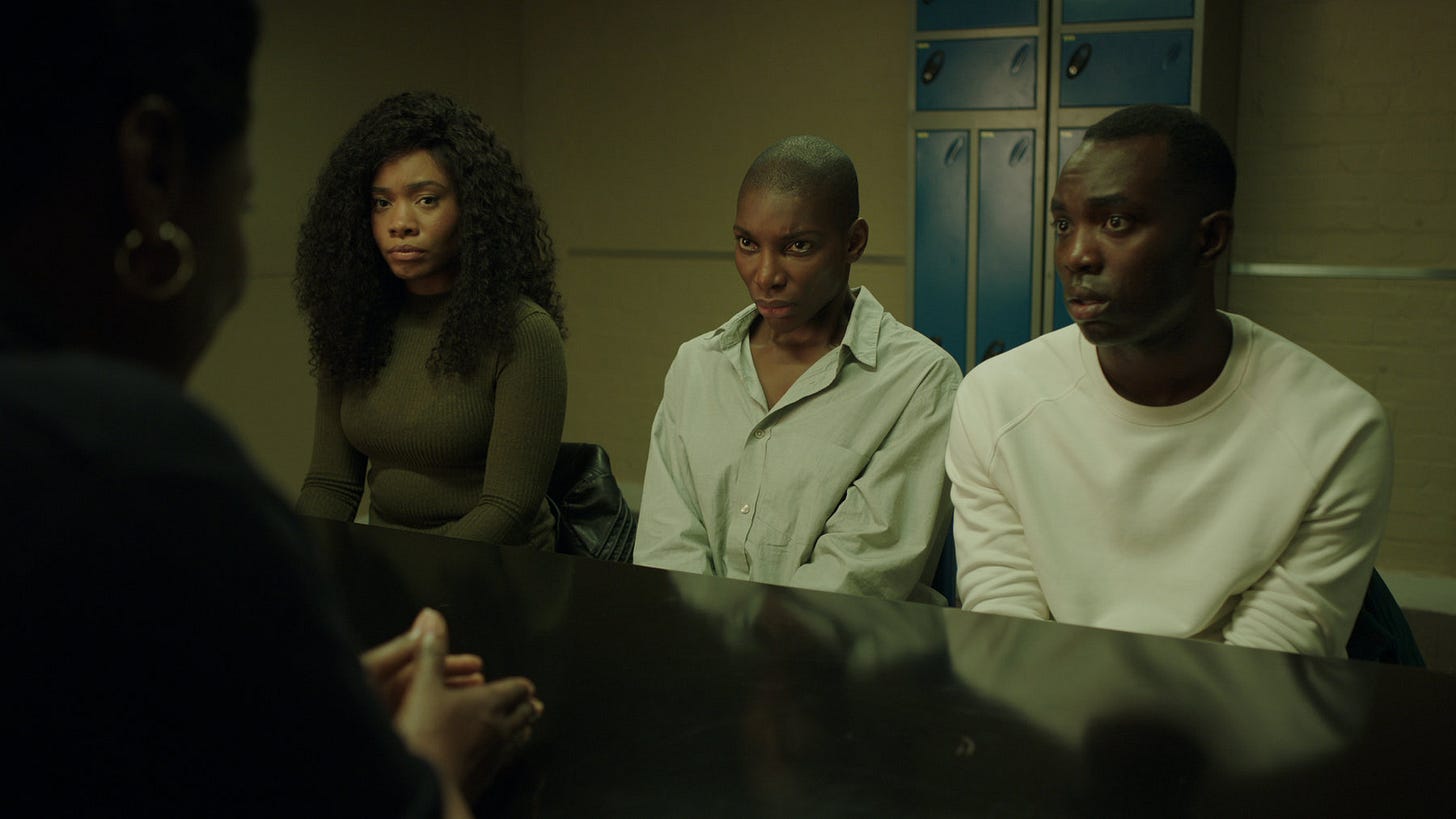 Image: HBO
I can't entirely blame the media for my biases, but the reality is representation does matter. The repeated victimization of certain groups and silencing of others—cis women, over cis men, queer, or trans people, in the case of sexual assault, for example—influences our assumptions and real life treatment of victims. We see this in Michael Coel's I May Destroy You when Kwame isn't taken seriously by the police officer when he attempts to report his rape. The uncomfortable scene illuminates not only that we don't see enough male sexual assault victims on screen, but that there is a lack of structural support for them.
Hyper-victimization of certain groups desensitizes, while the absence of victim narratives for others results in ignorance. What's worse? Both dehumanize groups by stripping them of the autonomy to shape their own narrative. Even worse, both fuel our inaction, by skewing our capacity for empathy. But blaming the media is a dead-end street, it excuses me from taking responsibility for my blind spots and distracts from pushing for the institutional change required to save lives. As Christin Battle says, "we follow the national media, which we should, but we have to remember there are Breonna Taylors, Trayvon Martins in your own community." I have to actively work to see what's unseen, but also see better what I do see.

We're grieving because this system cannot provide justice for the killing of Breonna Taylor. w/
@thecicibattle
Patreon.com/ForHarriet
Our existing system didn't grant Breonna Taylor victimhood. Clearly, we can't wait for those in power to determine who gets to be a victim. Maybe our victimhood culture will save us. Sociologists Bradley Campbell and Jason Manning use the phrase to describe our current cultural climate in which the highest moral status is given to victims; now an offense has expanded from being an individual problem, to instead, a symptom of structural oppression. Victimhood culture looks like calling out microaggressions, demanding safe spaces, and turning to alternative third parties outside the law for support. It looks like #SayHerName demanding justice for Breonna Taylor.

Mutual aid networks, grassroots activism, social media—we've never been better equipped to not only see what's unseen, but to do something about it. I'm hopeful this means we won't settle for our current victim narratives, that disenfranchised groups will feel empowered to write their own, and in turn, demand justice.

Best,
Anna
P.S. DONATE:
The Loveland Foundation offers fellowships, residency programs, and therapy for Black women and girls (yes, it was started by Rachel Cargle) in the U.S.

Louisville Community Bail Fund assists those unjustly arrested in protests for Breonna Taylor.
Black Women in Motion supports Black womxn and survivors of sexual violence in Toronto.
The Native Women's Association of Canada supports Indigenous girls and women, and acts as a watchdog over the federal investigation of missing and murdered Indigenous Women.
The Okra Project provides home-cooked meals and resources for Black trans people in the U.S.
Black Coalition for AIDS Prevention (Black CAP) supports Black people at risk of, or living with, HIV and AIDS in Toronto.
---
Reading 📖
This weekend I finished How To Write An Autobiographical Novel by Alexander Chee. Like last week's reco, Minor Feelings by Cathy Park Hong, it's a memoir in the form of a series of essays and feels like essential Asian American lit. Chee writes about being gay, mixed race, grieving, and writing, without pigeon-holing himself into any of his respective identities. It's been so nourishing to feel, at times, like I'm seeing my own life reflected on the page (except I never had Chloe Sevigny as a neighbor-friend when I lived in NYC like he did 😆).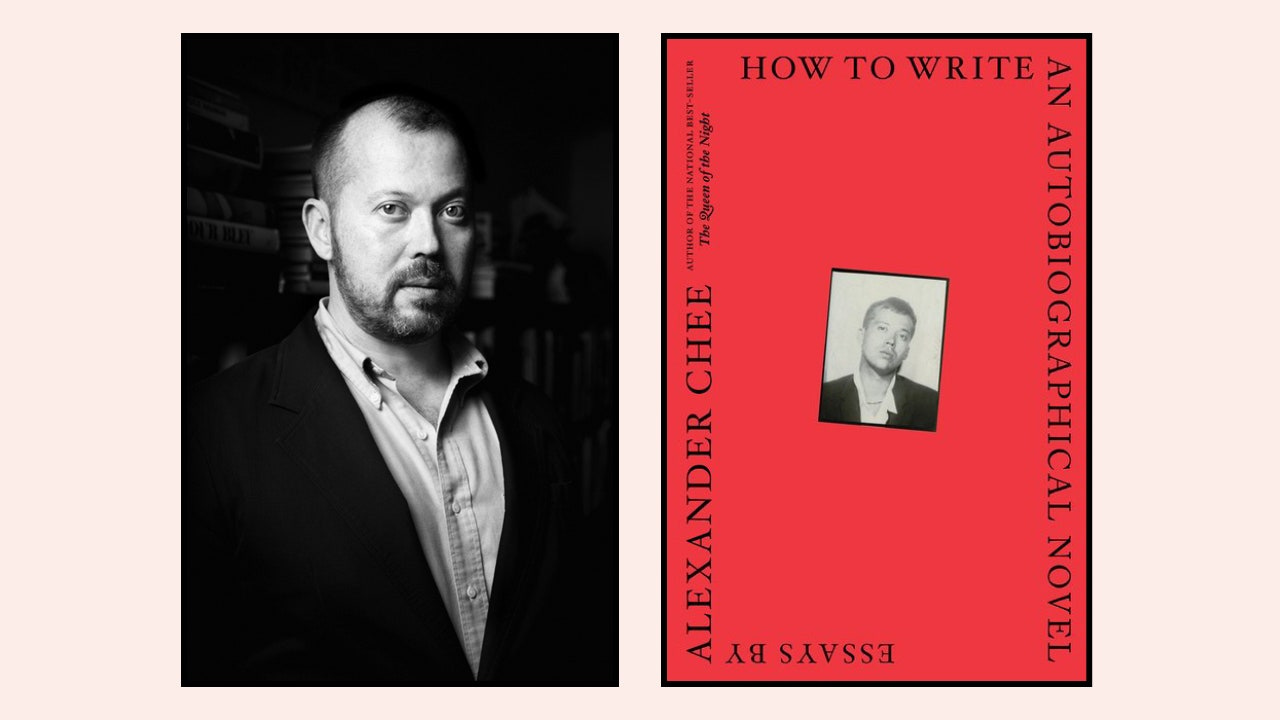 Proof that Chee is a master of metaphor:
"This is not strength. It is only endurance. A kind of emotional or therapeutic anorexia. I was not strong. Inside the self performing as someone who was fine was the self who was not. I felt like a tree struck by lightning a long time ago, burning secretly from the inside out, the bark still smooth to the end—the word FINE painted on it."

"In the U.S., if I said I was mixed, it meant too many things I didn't feel. Mixed feelings were confusing feels, and I didn't feel confused except as to why it was so hard for everyone to understand that I existed. Living this way felt like discovering your shoe was nailed to the floor, but only one of them, so that you paced, always, a circle of possibility, defined by the limited imaginations of others."

Articles:
🇿🇦 16-year-old Nathaniel Julies, a colored South African with down syndrome was brutally shot by South African police, but the police were Black. What does this latest case of police brutality say about the country's legacy of apartheid?

💼 No, Corporate Sensitivity Training didn't begin online or in the boardroom. Beth Blum traces the HR practice from smoky coffeehouses of 20th century Vienna to the hippie, self-awakening retreat centres of 1960s California.
🌏 A comprehensive (albeit dire) forecast of what the United States will look like over the next 100 years due to climate change-induced migration.
📱 While the world burns, maybe a media literacy course will improve our online media diets.

🔥 Are millennials burnt out because their childhood was treated as a means to an end? Anne Helen Peterson, author of Can't Even, the new book inspired by her viral Buzzfeed 2019 piece, speculates boomer parenting fuelled millennial burnout.
"[Millennials] reach a point of exhaustion with work and they're like, What else is there? Do I have a personality? Do I know what I like? There's no there there."
🎨 "Infinite options and shrinking attention spans means that some industries have become more risk-averse," but creative work remains undervalued in our capitalist system.
👩‍🎨 I bet you've seen one of these underpaid creative types around though 😂 .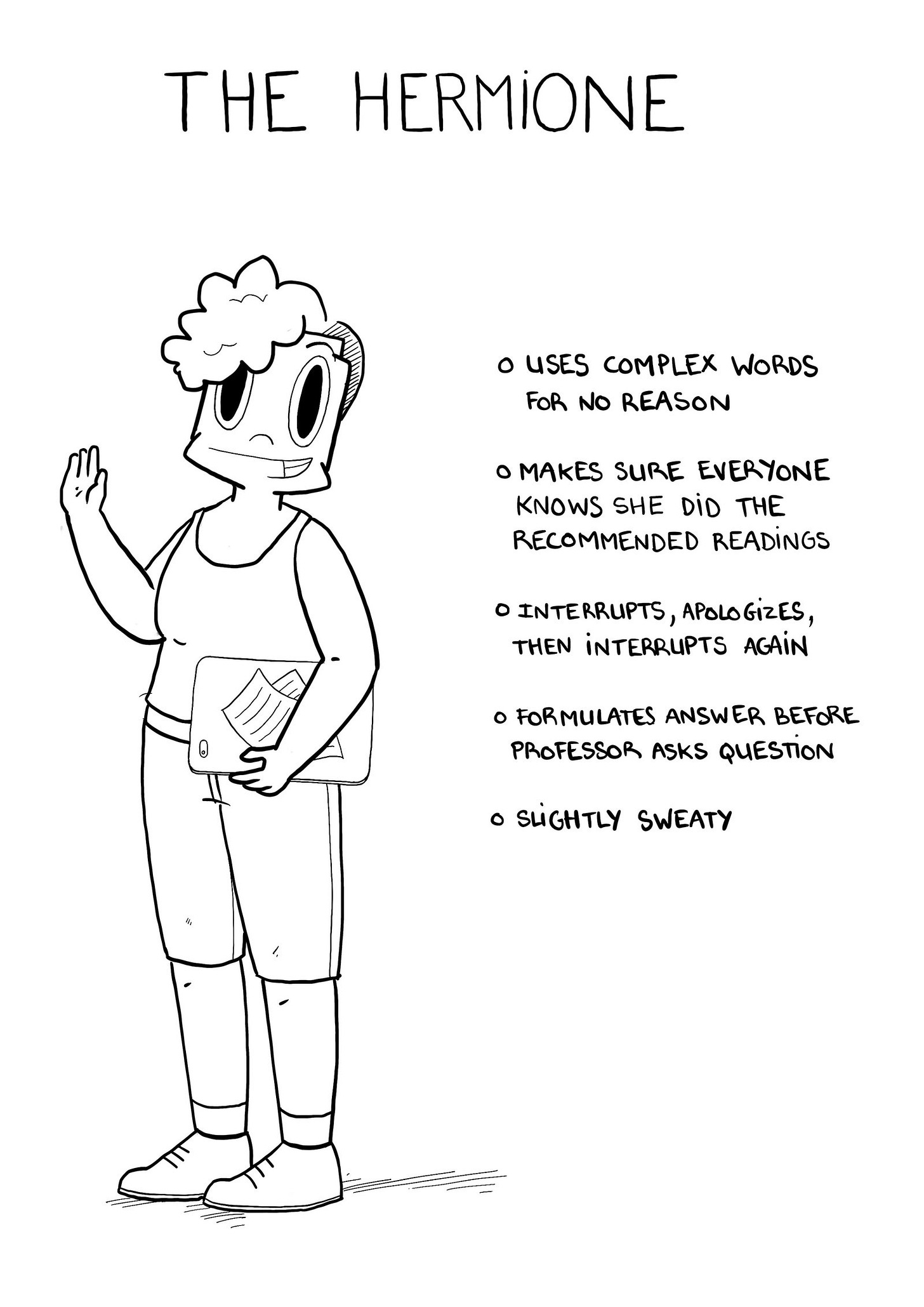 ---
Watching 📺
I rarely finish <30 min comedy series, they usually lack enough plot momentum to carry me through to the end. A few months ago I started Catastrophe upon my brilliant friend Neha's recommendation, but fell off after the first few episodes. Well, I've revisited it and somehow only have one episode left (this says a lot since I don't usually like shows about couples).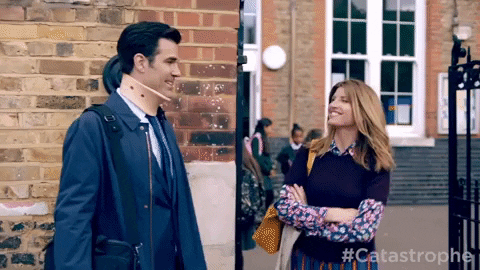 Image: Channel 4

It's maybe the most honest depiction of a romantic relationship on television? While shows that pride themselves on being real can easily feel too dark or gritty, Catastrophe's witty dialogue, charming Irish jingles, and Sharon's colour-blocking skills make it a quirky, delightful watch.
---
Listening 🎧
Sufjan Stevens; new album, The Ascension. I'll never love it as much as Carrie and Lowell (my go-to grief album), but it's his most listenable release since then. I've never quite been able to figure out Stevens, I want to parcel him in a lovable acoustic singer-songwriter package but his electronic experimentations, not to mention his religious undertones, throw me.
Carl Wilson's Slate review helped me better understand his discography and my deep affinity for early aughts indie: — "Individually I admired many of these artists, but collectively they seemed to be staging a kind of privileged retreat from the dystopic realities of post-9/11 America while claiming it as resistance. It recollected the worst solipsistic flower-child affectations of 1960s hippies and flattered and indulged their audiences' insular LiveJournaling sensitivities."
---
Before you go, here's a comic from Nicole Zhu's newsletter for all my fellow fall-lovers🍂.
---
Best, is free! If you like what you read, please share. Thoughts or feedback? Email me!