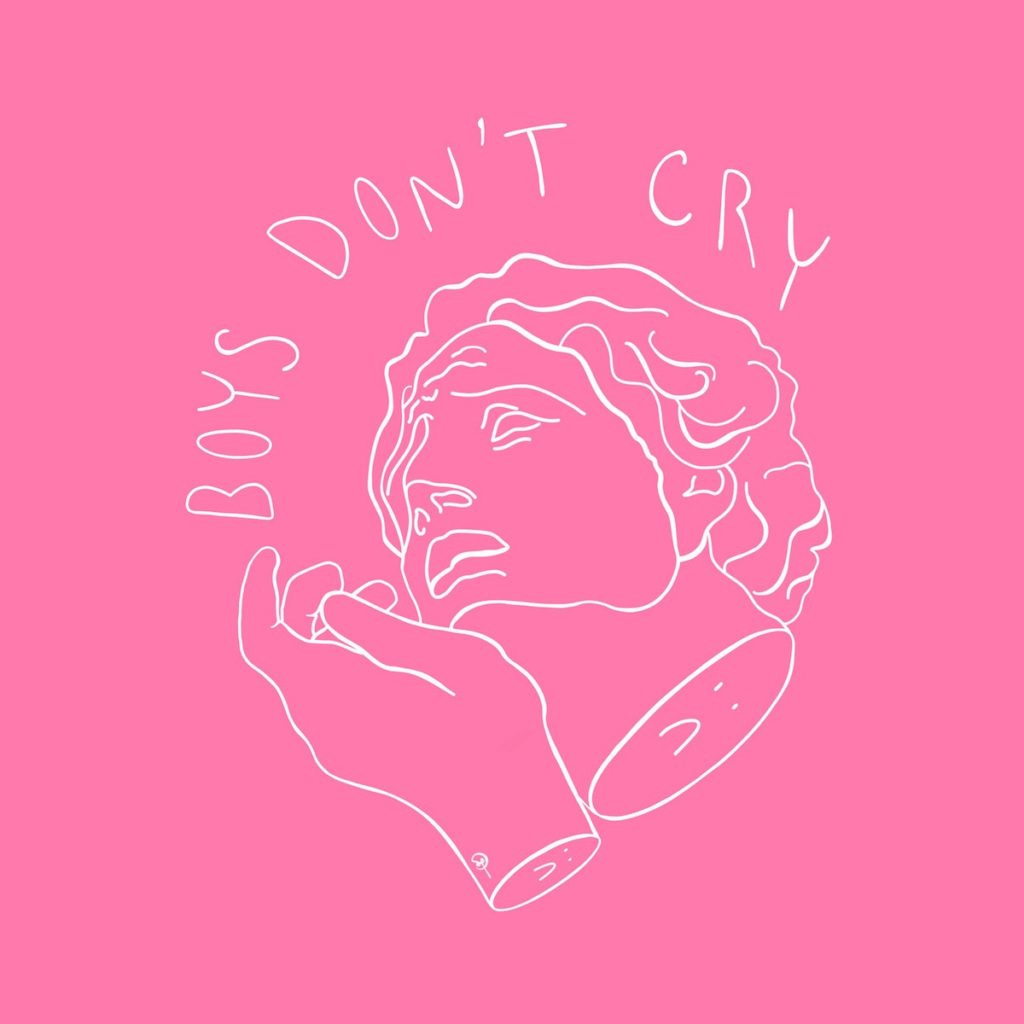 Art: Olga Perelman
A few weeks ago I found out one of my high school teachers was arrested for sexual assault. I've been thinking about him more than I'd like to admit: about the ways in which he employed shame and favouritism to command his power; casualness and humour to dissolve boundaries and the defined roles of teacher and student. I wish I gave more thought to the victims, but the truth is, I'm fascinated (or maybe just intimidated) by powerful men. Most of my life has been spent in all-female households, my mentors as a girl were Buffy and Sailor Moon. Men are kind of a foreign species to me. Particularly powerful men. When they get angry, and especially when they do wrong and get away with it, I need to understand why.
I figure reading up on toxic masculinity would be a good place to start. The term—used to describe the harmful norms of hegemonic masculinity such as dominance and emotional suppression—is relatively recent, it came out of the mythopoetic men's movement of the 1980s and 90s. In the 19th century, however, the ideal man was actually compassionate, a good caretaker, Peggy Orenstein writes for The Atlantic. But industrialization at the turn of the 20th century combined with advancements in women's rights, led American leaders to emphasize "men's less emotional nature as a prerequisite for leadership." Over the following century, positive traits associated with traditional routes to manhood (breadwinning, early marriage) dissolved, and a culture characterized by "domination, sexual conquest, and a glorification of male violence" filled the void.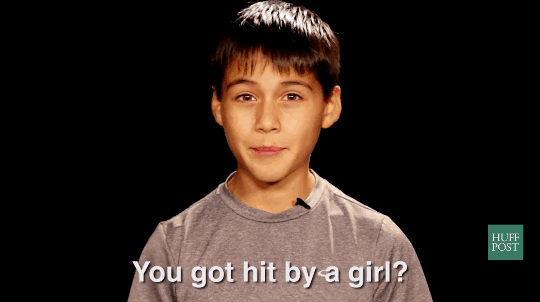 Graphic: Mic
While feminism has given girls an alternative to conventional femininity, boys are often confined to one type of masculinity, one that promotes emotional suppression and displays of dominance, argues Orenstein. Intense male bonding fuels shame-phobic behavior, that, when gone too far, is excused as just "being funny." This week, I watched an episode of Catastrophe in which the protagonist Sharon calls out her husband, Rob, for turning into a bully when he's around his new boss (appropriately played by Chris Noth, aka Mr. Big). When the two guys are together, they take up more space, laugh obnoxiously, and make inappropriate comments about women. "You were like a human laugh track for every mean thing he said," Sharon critiques after a work dinner. Rob defends, "it was a joke!" "It wasn't funny, it was bullying," she says, "I've seen you be shitty before but I've never seen you be so small."
A bromance between two guys may seem innocent enough, but the enabling behaviour becomes dangerous when it leads to groupthink, fuelling an "us" vs. "them" mentality that rationalizes misogyny, homo/transphobia, racism, and violence. We saw this Tuesday, when Trump told the Proud Boys—a Islamophobic, transphobic, and misogynistic far right group—to "stand back and stand by" during the Presidential Debate. Group members quickly embraced his approval, posting messages like, "So Proud of my guys right now," online. An endorsement from one man in power adds fuel to the Boys' fire, increasing their sense of loyalty to each other and legitimizing future action.
Hegemonic masculinity is built on a foundation of violence. Look no further than the way young men talk about sex—"tap that, I slayed/banged/nailed her." Weaponized language is used to command respect, to secure his place on the (heteronormative) sexual hierarchy. Men who don't fit the hegemonic masculine mould are ostracized, they're more likely to be depressed and subject to violent harassment, but they're also more likely to become the bully themselves. If a boy grows up hearing he should get the girl, the job, the power, and doesn't end up becoming the hero, that's breeding ground for resentment. Combine unfulfilled entitlement with a lack of emotional support, and you get the kind of rage that can fuel sexual assault or incel violence.
I'll never know what motivated my high school teacher's behaviour, but I do know he got away with it for far too long. I wonder if he would've pulled it off if he wasn't white. While men of colour in the United States and Canada (specifically Black, Brown and Indigenous men) might grow up with the same toxic masculinity, when they do offend they're assumed guilty before innocent. When a man of colour commits a crime, their act becomes identity-defining and is used to justify racial stereotypes and violence against them. When a white man commits a crime, not only are they often given the benefit of the doubt, their story is allowed to become a story, rather than reduced to a fact.
Maybe the real question here is not whether my teacher's whiteness protected him from getting away with his behaviour all those years, but whether I would spend so much time trying to understand him if he wasn't white. Do we think about the male role models that offenders of colour grew up with? Or how their masculinity intersects with their class and race? We love picking apart the mind of the white criminal, as if their criminality is up for debate, as if their whiteness makes their behaviour unbelievable. The Black or Indigenous criminal is just a criminal, a "thug," a "gangster." We need to know whether the white mass shooter has a mental health problem, the history behind his "disturbed" behaviour, what makes the "lone wolf" tick. The Brown-skinned mass shooter is just a terrorist.
Earlier this year, we devoured Tiger King under lockdown; we laughed and empathized with criminal zookeeper Joe Exotic (who is now asking for a presidential pardon); we were endlessly fascinated by him. Would a show about the Black tiger king in Harlem (true story) garner the same attention? "White people are the only ones who get to have fun while committing crimes," Jenna Wortham says on NYT's Still Processing with culture critic Wesley Morris. "They're the only ones that get to document it, make a reality show out of it, and we can't get enough." Meanwhile, Black criminals always come in "one flavour"—the drug dealer. The white criminal gets a character study (Breaking Bad, Joker, The Sopranos, Dexter, American Psycho, Hannibal, the entire true crime genre), the Black criminal gets a procedural, at best (The Wire). White criminals get to be people first. Black criminals are criminals first, *maybe* characters second, observes Morris.
"We accept the idea that as part of our entertainment that there's a lot of rope for white criminals in entertainment to hang themselves if they even get hung, right?" ‑Wesley Morris.
White criminals and criminals of colour both get heavy media coverage, but while the former group is afforded contextual richness and long-form journalism, the latter's story is sensationalized, reduced to surface-level breaking news. As a result, our perception of who is the more likely criminal gets skewed. The image of the terrorist becomes associated with a Brown body, despite the fact that mass murders or "domestic terrorism" in Canada and the United States are largely committed by white men. The police officer assumes the innocent Black man is a criminal, an assumption that then justifies violence against him. Meanwhile, white serial killers who have been proven guilty get to live out life sentences in prison.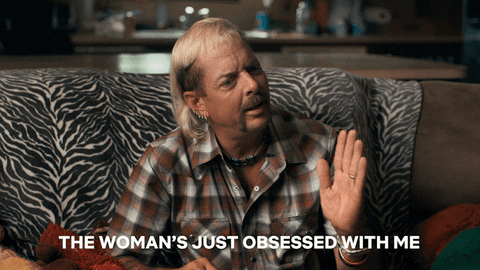 Graphic: Netflix
We are currently living in a time when we are simultaneously vulnerable and dangerous—we all have the potential to be both spreaders and victims of COVID-19. What if we could apply this same understanding to the way we see victims and criminals? Michaela Coel demonstrates this brilliantly in the finale of I May Destroy You: over the course of the episode, the victim, Bella, shifts from avenger to consoler to seductress, and the rapist, David, transforms from offender to victim to lover. Coel, in an interview on CBC's Q, explains, "We dehumanize everybody, we dehumanize the victim, we dehumanize the criminal. Our perception of the world is flattened." What if we could not only reallocate our empathy, but expand it, allowing victims the agency to define their victimhood and criminals of all colours more space for their stories.
Either-or thinking leads to dangerous assumptions about who gets to be a victim and who gets to be a criminal. While this essay has largely been about cis men, we need to consider intersectionality too. Black girls' discipline rates are not far behind those of Black boys—this week, the New York Times reported that the disparities between Black and white girls now exceed those between Black and white boys. Black girls are both hyper-victimized and hyper-criminalized. We rarely hear the stories of female or gender nonconforming offenders, would our gender and racial hierarchies shift if we did?
In the meantime, I'm hopeful that boys today are given more room to be emotional. Because when I think of my high school teacher, I see not a man, but a boy starved of attention. I wonder how many criminals wouldn't be criminals if they had been allowed to be victims when they needed to be?

Best,
Anna
P.S. This was a continuation of last week's newsletter, Who Gets To Be A Victim, I promise they won't all be this heavy. ✨
---
Reading 📖
I just started Ace: What Asexuality Reveals About Desire, Society, and the Meaning of Sex by Angela Chen (a fresh copy from the library, my latest obsession), a book I immediately put on hold after hearing Chen's interview with Aminatou Sow and Ann Friedman on Call Your Girlfriend (another latest obsession). As someone who has grown up with dynamic familial roles, I'm surprised I haven't questioned my gender and sexuality more. And rarely do I hear the stories of aces included in LGBTQI discourse, Chen reminds me to check my blindspots.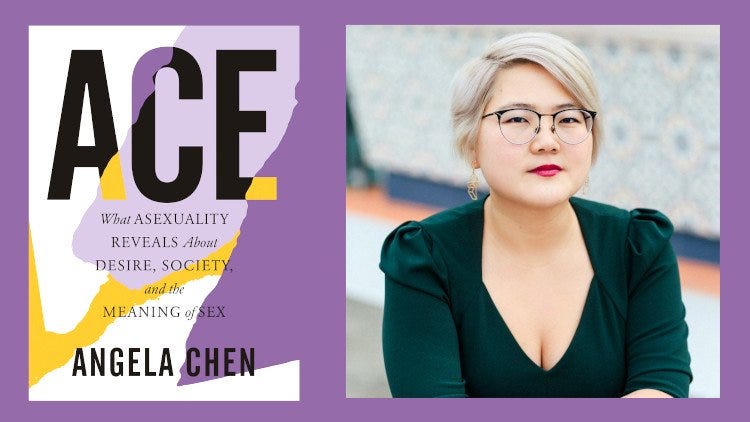 Image: Sylvie Rosokoff


The diverse range of stories (from disabled aces, aces of color, gender-nonconforming aces, etc.) illuminate the limits of our current definition of sexuality and the need for a more nuanced understanding of attraction—like did you know it can be sexual, romantic, and aesthetic? Chen also shows how sex-centric our culture remains. One woman Chen interviews had blood tests done because she was certain her lack of desire for sex meant she was seriously ill. Perhaps this explains why aces remain so silenced—they're assumed to be abnormal because it's assumed they don't desire sex. Chen challenges this assumption, asserting that some aces do want and enjoy sex. Like all forms of sexuality, asexuality is a spectrum.

Articles:
🖤 How can we bear all the loss that COVID-19 has brought to our lives? Dr. Amita Kalaichandran suggests treating our attachments not as the root of suffering, but as a source of meaning. "Evolution can sometimes look like destruction to the untrained eye."
📺 If you watched Crip Camp (if you haven't, you should), then you're probably a fan of disability activist Judy Heumann like I am. In this interview with The Cut, she describes challenging Trevor Noah on his use of "able-bodied." She prefers "non-disabled" "because the likelihood of your acquiring a disability, temporarily or permanently, is high."
🇺🇸 The typical Trump supporter is not who you imagine. Why do lifestyle bloggers vote for Trump? "Self-preservation. Of class position but also placement in the racial hierarchy, dominance of religious beliefs, and general worldview. They want to maintain the status quo because it continues to favor them," writes Anne Helen Petersen.

🍚 Happy belated Chuseok! This long overdue story on banchan (the complimentary sides that accompany a Korean meal) by Eric Kim for the NYT feels like the perfect (royal) accompaniment to the Korean holiday.

✈️ Annoyed your hotel restaurant charged you a corking fee? Maybe don't post a bad review about it, you could end up in jail.

🥘 But if you do write a bad review of a restaurant, make it like this takedown by Zarina Muhammad that was trending on Twitter last weekend—a refreshing critique of contemporary Indian street food and authenticity (a food issue that's been covered to death), with dashes of Brit-Asian culinary history.
🌏 How do we design for a post-COVID-19 world? The choices designers make now have the potential to save lives, with innovations as small as a social-distancing picnic blanket to as big as biodiverse farming alternatives to factory farms.

🎭 Culture is returning to New York City via restaurants and museums, but what about the performing arts? The NYT combines data, photography, and personal accounts to tell the story.
🧚‍♀️ And yes, Gwyneth Paltrow's enchanting IG nude is proof she is a wood nymph.
---
Watching 📺
I devoured Little Fires Everywhere by Celeste Ng in 3 days (this says a lot since it usually takes me months, if not years, to get through a novel), so I had high expectations for the Amazon Prime adaptation. I don't think Hollywood remakes of books ever live up to the original, but I was pleasantly surprised with this one. Reese Witherspoon and Joshua Jackson are far too lovable for the antagonist characters they play, although I guess that's the point—Ng humanizes her characters in a way that avoids easy categorizations and moral certainty.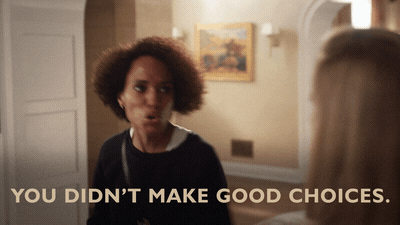 Graphic: Hulu
The central premise—what makes a good mother? But it's also a story about regret, and what it's like to be a poor, person of colour in a utopian, colour-blind community. The themes of race and class feel particularly timely, and the show (albeit unsuccessfully) expands the focus on intersectionality to include sexuality with two lesbian subplots. Kerry Washington carries the show (although every time she lashes out, I see semblances of Olivia Pope and I realize I miss Scandal more than I'd like to admit). The show can be a bit cheesy, but they do Ng's writing service and I'm a suck for the 90s nostalgia.
---
Listening 🎧
🇨🇦 I'm loving Dan Levy right now, not because I'm a Schitt's Creek fan riding on the Emmys high, but because he's encouraging Canadians to take an online course with him on Indigenous Canada. Can't commit to the course? Every Sunday he does a free broadcast where he goes over lesson plans with his professors.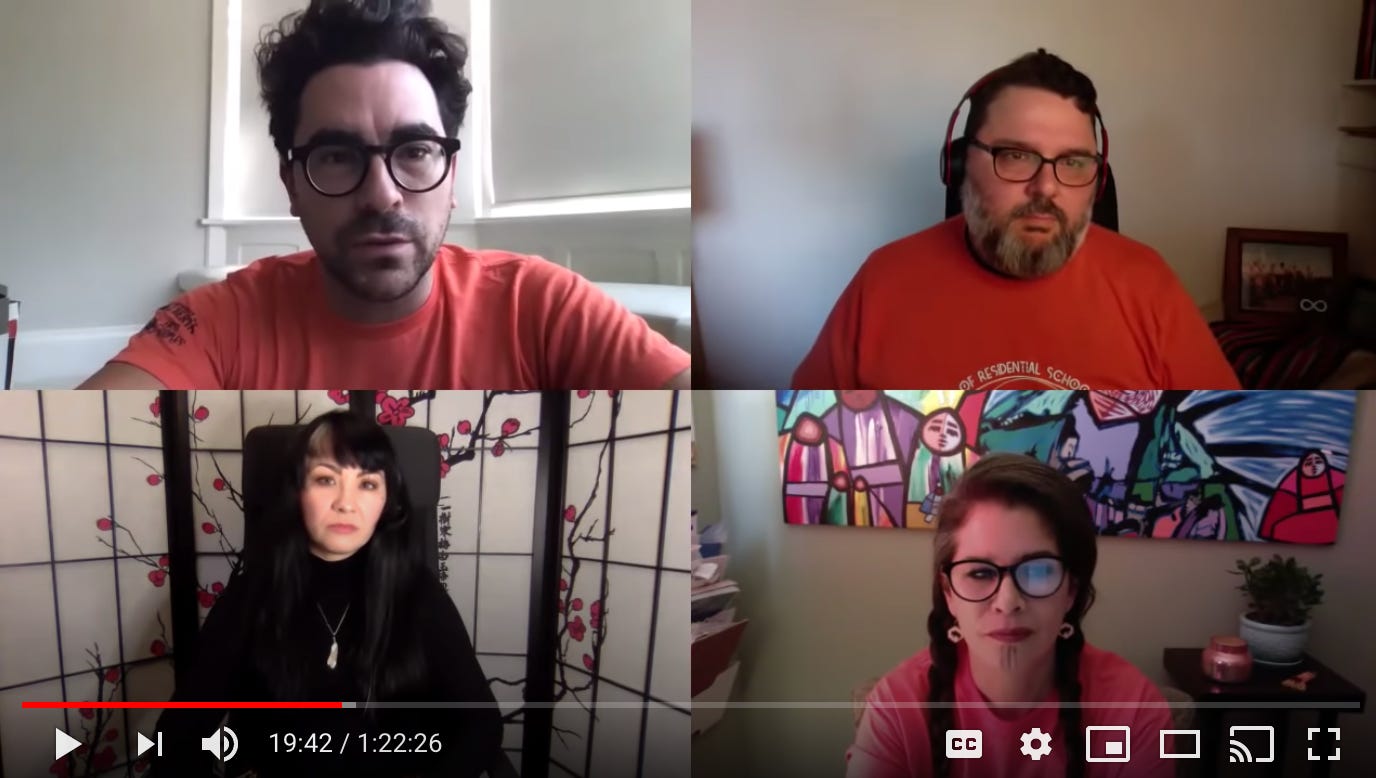 👭 The authors of Big Friendship have made a pod—Call Your Girlfriend—all about how to navigate friendship and I'm kind of obsessed. This episode uses one of my favourite metaphors "stretching," to consider how we stretch in our relationships—how much we lean on and support others.
My ah-ha moment: "When we start to feel the bond is less stable, we share the parts of us we know can keep the bond going and keep out the parts that may bring up more discomfort. Over time we know less about each other and who they are as a person because we're holding pieces of ourselves back as we grow and change."
---
Best, is free! Show your support by sharing and subscribing. Have thoughts? Email me!