The Case For The Newsletter In 2020
A critique of online gatekeeping, algorithms, and "Best" ranking lists.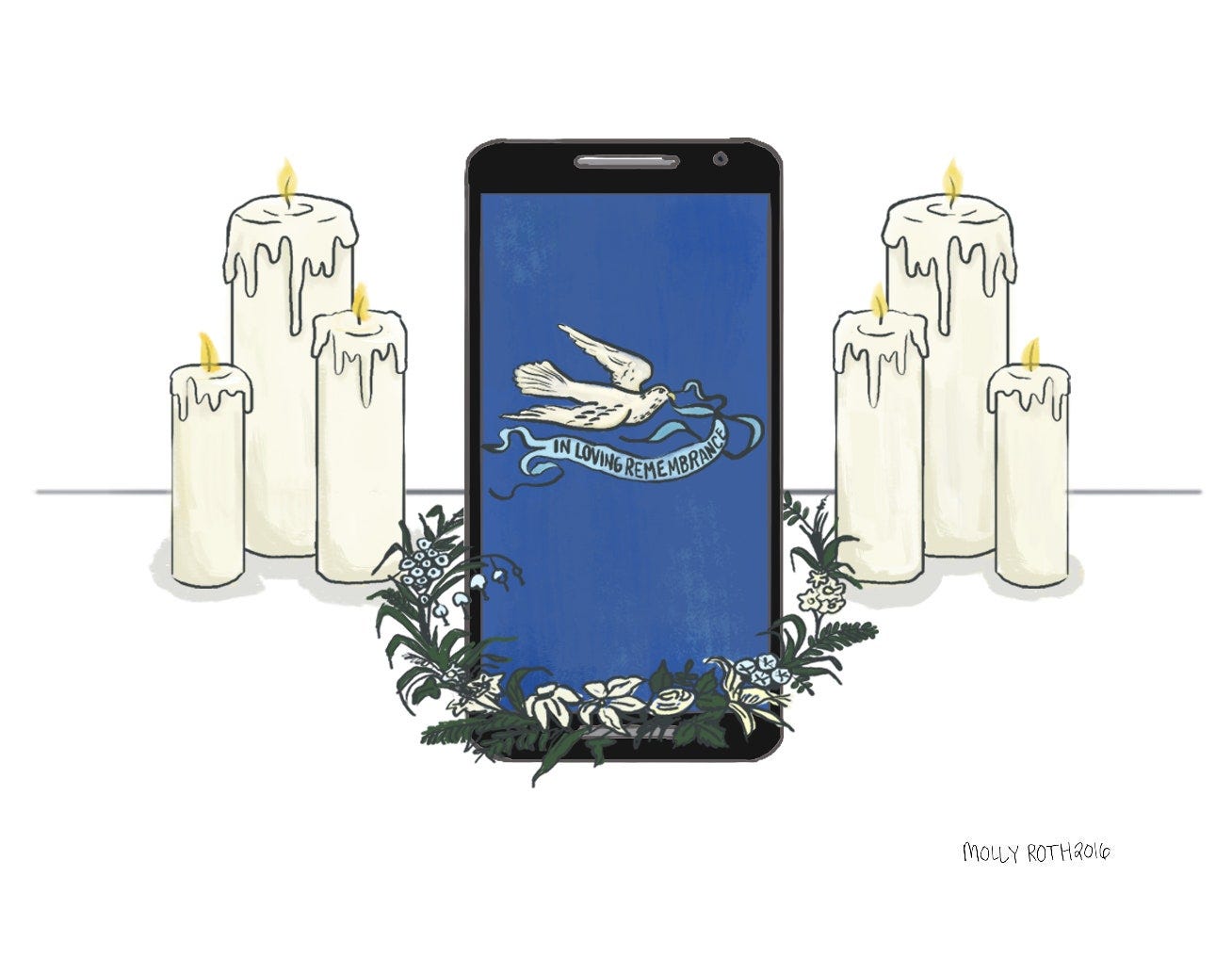 I finally bought a new phone this month. I put up with my cracked iPhone SE for years because I liked how frustrating it was to use — it kept me from doomscrolling or slipping into a viral vortex of Karen videos. I'm still resisting becoming a slave to my screen, but we'll see how long it lasts. Social media platforms are, after all, designed to be as addictive as slot machines, to sustain our revenue-generating attention. I'm not saying it's all bad — there is a lot of connection and education happening online, which has served us well during a global pandemic. More importantly, videos of police brutality against Black and Indigenous people act as a form of accountability for crimes that might have otherwise gone unreported. But lately, the ways in which these virtual spaces limit my agency as a consumer and creator have become increasingly frustrating. This frustration has led me here.

I guess I should start by introducing myself (as if my few subscribers — my two childhood friends — need one): I'm a freelance journalist and photographer (what some would call a "content creator" 🙄). I "fell into" the lifestyle genre of journalism (yes, "fell into" is a signifier of privilege — I had connections to a magazine internship that snowballed) which gives me the gift of escapism but often feels at odds with my cynical personality. In other words, I'm a bit jaded.
In recent months, major publications (Bon Appetit, Refinery29, The New York Times) have finally been called out for the racism and sexism that runs rampant in our industry. The exclusionary nature of the media is not news to me (my go-to essay topic in middle school was "The Effect of Women's Magazines on Teenage Body Image"😂), but my experience as a journalist has made the power imbalances that much more apparent.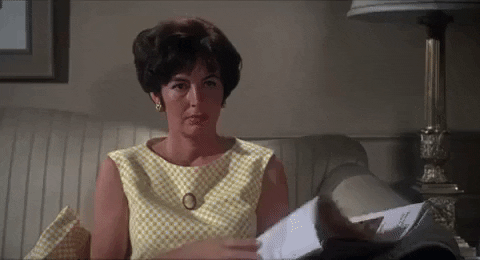 As a freelancer (and woman, and POC), I often feel so grateful to receive an assignment that I'm too afraid to push back against my editor, even when it's a personal essay and I can feel my words are being twisted to tokenize me or sensationalize my trauma. For readers, this means the content we consume is highly-filtered (first by editors, then by algorithms) obscuring the power of gatekeepers (human and technological) who choose what, and how, stories are told.
You would think social media has opened the gates. Now, anyone can satisfy their urge to share their story, big (a nine-month pregnancy journey) and small (what they ate for breakfast). But does this actually make our online world more democratized? Max Read is skeptical —
"Where the repressive systems built on print media depended on and enforced our silence, the social industry wants us to keep writing—and writing, and writing, and writing, rendering legible, analyzable, and profitable nearly all our basic social interaction."
My Instagram followers can't open the article recommendations I post in my stories because the platform doesn't consider me important enough to have the "swipe-up" feature. I don't expect to have every story pitch get picked up by magazines, but the number of unpursued story ideas I've accumulated makes me wonder how many other writers have worthy stories that have never seen the light of day because they didn't have the right connections. Am I really gaining agency in the online world — both as a creator and a consumer — by shouting a little louder in the same soundproof room? Does having a virtual soap box on social media mean anything if an algorithm prevents anyone from hearing you?

"[Instagram] is article-sharing without the articles. This format, by its nature, encourages brevity over nuance and eye-catching language over context," says Mark Steinberg in his Medialyte newsletter, The Facebook-ification of Instagram Has Begun. Educational infographics can be a useful teaching tool, but they also flatten complex ideas and misstate facts. Viral videos get monetized and amplified by sites that capitalize on our magnetic draw towards content that is emotional or shocking. When these viral videos depict violence against a Black person, they desensitize viewers, and reinforce cultural narratives centered around Black death, rather than Black life. Even magazines are increasingly catering to our reduced attention span, prioritizing listicles over long-form reporting; stripping stories of context to deliver information in bite-sized pieces.
Is our capacity for critical thinking and genuine empathy shrinking?
look I made a PSA thing after grumbling to
@dumilm_
and
@mairaka
and other people. really excited that people are using social media and graphic design in exciting ways to educate and inform. but let's keep our critical lenses with us as we would with any other media. who is the source? where are they getting their information? what are they about? what's their track record? why are they a credible party to listen to on this issue? also, to keep it a buck, sometimes these slides take whole books that someone (usually Black) put blood sweat and tears and sacrifice into, that they labored over to make sure they expressed their ideas in JUST the right way to clear and informative, and sums it up into a pretty, shareable tic-tac without so much as saying their name. and that's not cool. let's make learning accessible, but let's keep it accountable too.
The real danger in our current attention economy is maintaining the mistaken assumption that being an educated, "conscious" consumer protects us from online manipulation and misinformation. The way we consume information now is too fast and filtered, meditated by algorithms that reinforce our existing preferences and beliefs. I fear online connection and knowledge-sharing is becoming increasingly hollow. Even worse, we blame the technology (as I'm doing here), to absolve ourselves of responsibility as active participants. Read suggests we do this to avoid confronting whatever it is inside of us that propels our virtual escape.
Are we really captive to our devices in quite so direct or helpless away? Seymour doesn't buy it, and worries that just-so stories about addiction are disempowering and limiting. "To reduce experience to chemistry"—those dreaded dopamine feedback loops—"is to bypass what is essential to it: its meaning," he writes."
It's laughable to think that subscribing to my newsletter is any kind of solution. But an independent, journalist-led newsletter does cut out the filter, the (profiting) middleman — editors, algorithms, advertisements — which ideally slows consumption down and allows the consumer to regain some agency.
"Instead of allowing ourselves as readers to be vulnerable to the social media platforms that war with each other to monopolize our attention, we can instead be selective with our media choices, honing in on the interests, writers, and localities that we find most meaningful." — The founders of this platform on "Why We're Building Substack."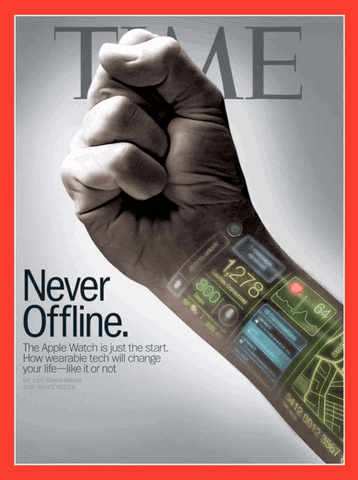 Image: TIME via Giphy
With technology becoming increasingly more seductive, our attention has never been so valuable. Rather than relying on delivery channels over which you have no control determining what information you receive, wouldn't it be more efficient to choose who filters information to you? Sure, we're probably still operating in an echo chamber here, but at least the consumption is occurring on your own terms.
Why the name "Best,"?
Along with "literally" and "actually", "best" has arguably become one of our most overused and meaningless words. We know this and yet we continue to let best ranking lists sway our choices (myself included) — see: The World's 50 Best Restaurants, The New York Times Best Sellers, etc.
The problem with "Best" is that it's exclusionary and subjective. "The capitalist framework bequeathed to us by Adam Smith has left us with a warped sense of what is important," chef Pamela Brunton says in regards to the power hierarchy of the restaurant industry. Rarely has a product, business, or piece of cultural content earned it's coveted spot on a "best" list solely based on merit, there are invisible forces of influence and power at play.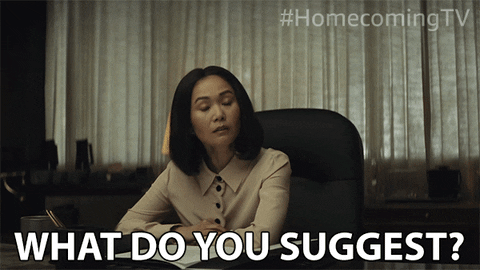 Image: Amazon Prime
My hope is that "best" inspires an interrogation of what you consume. Bring the same skepticism towards the idea that my recommendations here are the "best", to your next purchase off a "best" list or to the next statistic you scroll by on Instagram. I know no better than anyone else. But your time is precious, and if an article or experience resonated with me, chances are it will probably resonate with you too.
"Best," as an email sign-off is also painfully empty, which feels fitting given it's the shallow nature of our online consumption and communication that has motivated me to start this newsletter. Every time I receive an email signed off with "Best," I assume the sender is too strapped for time and overworked to extend a split-second of genuineness — is this not our current online culture embodied in a single word?
So with that, I commend you for sustaining your attention through this newsletter.

Best,
Anna
---
Published 📝
"Exchanging Korean Jerky for Panamanian Yaniqueques" in Volume 6 of Whetstone Magazine. On the surface, it's an origin story of Yaniqueques: the delicate coconut bread that made its way to a remote Panamanian island by way of Jamaica. But really, it's about confronting my own neocolonialist assumptions while visiting an Indigenous community.

The story of Yaniqueques, or how an Algonquin bread came via Jamaica to be a signature dish on a Panamanian island, unfolds in
#WhetstoneVolume6
.
@annarosalie
with the story and photos.

Use my promo code: WHETSTONEH0METEAM for 20% off (that makes a digital copy only $8 — definitely worth more than two overpriced coffees).
Why is your support crucial? Because Whetstone is the only Black-owned independent print magazine in the United States. We need more Black people in positions of power in media. Without diverse editorial leadership, important stories get overlooked, or worse, shallow attempts at diversification and representation result in biased editing, the proliferation of racial stereotypes, and pigeon-holing of the few writers of color who do get their foot in the door to write only "ethnic" stories.
*It's worth noting that I've never been compensated or treated more fairly than I was by Whetstone, even compared to big name publications.
---
Reading 📖
(I'm happy to send you copies of these articles if a paywall blocks you, but not without asking you why you expect journalism to be free🙊).
✊🏿Novelist Jesmyn Ward's heartbreaking and poetic account of grieving the loss of her husband during COVID-19 and the Black Lives Matter protests.
🌑In honour of National Suicide Prevention Week, Giaae Kwon's relatable and honest substack highlights why being high-functioning makes it harder for people who are struggling to find support.
🇲🇲 Soldiers involved in the first phase of the ongoing Rohingya genocide (which has resulted in 24,000+ deaths) were put on trial last week. Upsetting but important story, with poignant photography by Adam Dean.
🏫 Do you think uneducated folks should run for office? Credentialism might be the last acceptable prejudice (although I'd argue ableism is too).
⏰ Would disability be viewed as a disadvantage if we didn't appoint the clock "the highest judge of our moral and economic value?" Why we should view disability as a social, not medical, phenomena. This piece gave me so many ah-ha moments.
👨‍🍳 James Beard was anti-elitist, and yet one of the most elitist culinary awards are named after him. "This is what we should celebrate chefs and restaurants for: rebelliousness, independence of thought, a lack of fear in slaying old idols."
🌏 Our current global food system is failing us. "We should expect more of our plates than 'cheap food'. Food democracy is the new agenda for ecological sustainability and social justice."
🍽 And our current restaurant model is failing workers. Priya Krishna suggests we're at a pivotal moment to make it more equitable.
🔥 California is burning, yet camera phones are autocorrecting the orange sky to gray, reminding us that "images and videos have never captured the world as it really is…there is no such thing as an unfiltered image."
🏋️‍♀️ If you miss the gym, you might just be missing a social space dedicated to showing off your willpower.
📆 Another way to regain control? Make a schedule. For someone with mental health issues, scheduling can be a game-changer.
---
Watching 📺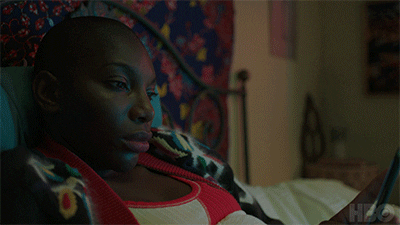 Image: HBO
I recently finished I May Destroy You (HBO, Crave). Yes it's a nuanced look at sexual assault, but it's also a story about friendship, surviving trauma, and the power of rewriting our own stories. Heavy subject matter delivered by flawed, lovable characters. The Black-led cast and fab soundtrack filled the gaping hole in my heart left by the latest season of Insecure. The British setting helps coat the darkness with some light, as it similarly does in the second season of After Life (Netflix). Ricky Gervais' cynical grief journey is surprisingly refreshing, and like Michaela Coel in I May Destroy You, being the show's creator and star makes the story feel more intimate.
---
Listening 🎧
Call Your Girlfriend: BFFs Ann Friedman and Aminatou Sow (their book excerpt for The Cut is a must-read) interview Angela Chen about her new book on asexuality. What's the difference between sexual, romantic, and aesthetic attraction? Why do asexuals remain largely overlooked in conversations about sexuality?
I Weigh: Jameela Jamil's interview with anti-racism educator Rachel Cargle. What is radical empathy? How do we reconcile being both an oppressor and the oppressed? And yes, women, it's ok to age and to not want children, ever.
Radical Empathy; verb. Not only acknowledging and sharing in the pain points of someone but being intentionally critical and actionable with regard to the ways you play a role in the pain they are experiencing.
•
I got to chat with
@jameelajamilofficial
for the
@i_weigh
podcast recently and along with radical empathy we dove into being childless by choice and so much more. Check it out and toss it in your podcast rotation for the week.
•
🌿
---
Best, is free! If you like what you read, please share. Thoughts or feedback? Email me!