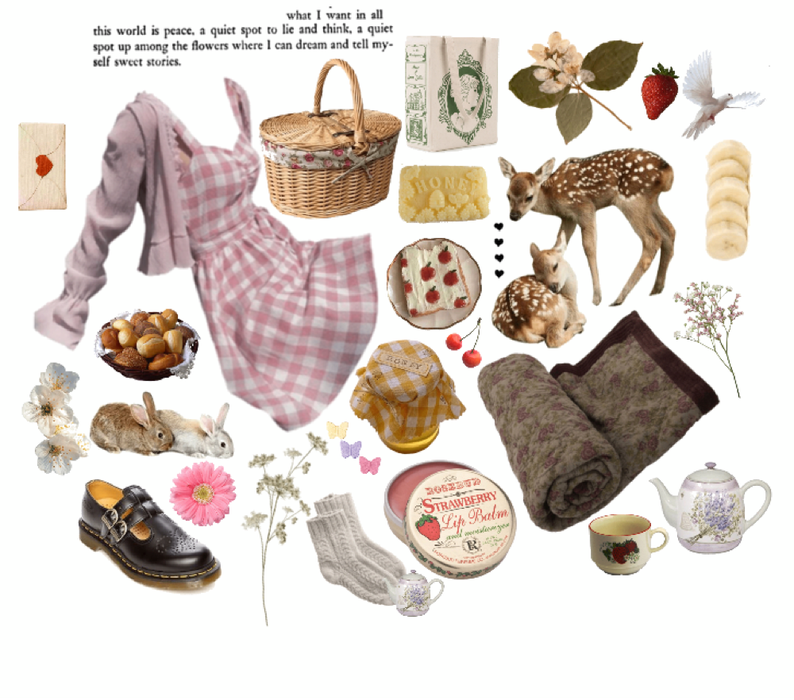 Image: Shoplook
I've done so much apartment hunting over the past month that my eyes have developed a filter for weeding out impersonal high-rise condos and dingy basement apartments, the two most common rentals in Toronto. Finding a bright, family-owned apartment in a house is like finding a needle in a haystack but I've developed a skill for spotting them.

I've found a peculiar joy in my daily real estate scan—it reminds me of all the Airbnb searches I used to do in the before times when I travelled frequently. Then, instead of weeding out condos and basements, I was sorting through two types of Airbnb listings: homey, cluttered apartments that are lived in most of the year by the owner or apartments designed for Airbnb, run by a property manager, with generic, minimalist décor, and inadequately stocked kitchens. The needle in the haystack then, was the independently run Airbnb with functional amenities and locally-inspired décor—a "generic authentic" space.
Image: Craigslist
What is the "generic authentic" aesthetic? It's design choices that aim to convey a sense of authenticity, says Jonathan Jae-an Crisman, a professor at the University of Arizona. It's raw materials, artisanal craftmanship, and the sans serif typeface so ubiquitous it's come to be known as "gentrification font." The "generic authentic" look is best captured by the term "airspace," coined by writer Kyle Chayka in 2016 to describe the signature signifiers of comfort and quality that appeal to "a certain connoisseurial mindset." In Airbnbs, co-living and working spaces, cafes, and hotels around the world, it's now unbelievably easy to find a space with the signature "generic authentic" markers: minimalist furniture, marble countertops, and industrial light fixtures, a craft beer or foamy latte within reach.
I'm afraid I'm the target consumer for airspaces. Whether I'm travelling or apartment-hunting, what I'm seeking is convenience, but with enough local character that I can convince myself I'm not just another vanilla tourist or tenant. I want my new home to have character but not come with all the fixer-upper qualities of a character home. Travellers don't want an actual "exotic" experience, they want familiarity, with the occasional nod to local culture. "Desirable places should be both specific enough to be interesting and generic enough to be as convenient as possible," writes Chayka, "consumed quickly and easily — equal parts authentic and expendable."
It's not just the spaces in which we travel, work, and live, it's the products we buy too. The proliferation of the bland in recent years has reached an apex. You'll recognize them for their simple photography, neutral colour palette (with pastel accents), and aforementioned sans serif font. Bland values, as described by Ben Schott, are "casual but not careless"; their products are "thoughtfully sourced" with "attention to detail" and "timeless craftmanship"; they provide an "authentic" experience. Blands appeal to consumers who want affordable luxury or "premium mediocre"—a term coined by Venkatash Rao to describe "a pattern of consumption that publicly signals upward mobile aspirations, with consciously insincere pretensions to refined taste, while navigating the realities of inexorable downward mobility with sincere anxiety." Think—Casper, Blue Apron, Frank & Oak, and Away.
Image: Warby Parker
Long before blands started appeasing premium mediocre tastes, there was Trader Joe's (my favorite grocery store, of course). The company is one of the few to have maintained differentiation without falling into the bland trap, perhaps because Mr. Joe picked up on something deeper about consumer's relationship to the material world early on. "What Joe did—was one of the first to do, if not the first—was to create a store that provides products that reflect an identity that exist in opposition to some generally homogenized mainstream," writes Benjamin Lorr. "In the process, by necessity, he commodified individuality itself. He learned to sell you you."
What Joe understood, and what blands and airspaces demonstrate today, is that who we are is shaped by what we buy. Whether it's conspicuous consumption (purchases made to communicate status, like a colorful KitchenAid mixer or booking at hotel with an infinity pool) or aspirational consumption (purchases that affirm an image of the person we want to become, like a Classpass membership), the products and experiences we acquire become the building blocks of our identity. The Instagram shot of the black cup of coffee on a marble table signals a particular taste just as much as the post-yoga selfie, or the "locally-inspired" Airbnb in Morocco.
"Taste—and consumption itself—is bound up in a paradox: freedom to express the unique self, but requiring approval from the greater conforming community. Which itself is tied up in an even greater paradox: we believe we are individuals with an essence that does not depend on material objects, but if that sense of individuality is ever going to mean anything—if it is ever going to be demonstrated to our social group— then possessions and material objects are one of the few effective means of showcasing it." —Benjamin Lorr.
Even for those of us who aren't actively constructing an online hologram of ourselves on social media, the brands and spaces we are attracted to still serve as mirrors, reflecting our tastes and values to us, and by extension, ourselves. "We buy things to stake claims, to demonstrate autonomy, and to assert our unique experience," writes Lorr. "Our tastes do just that. We express them; they reveal us."
But what happens when so many brands and spaces adopt the same signifiers of "authenticity" to differentiate themselves that they all end up all looking the same? We get a global gentrification of taste. "If taste is globalized, then the logical endpoint is a world in which aesthetic diversity decreases," writes Chakya. "If we can be equally at home everywhere, as Airbnb suggests, doesn't that mean we are also at home nowhere?" Is our environment truly "authentic" if it's been fine-tuned to appease our tastes? What becomes of our personality if what we use to inform it becomes depersonalized?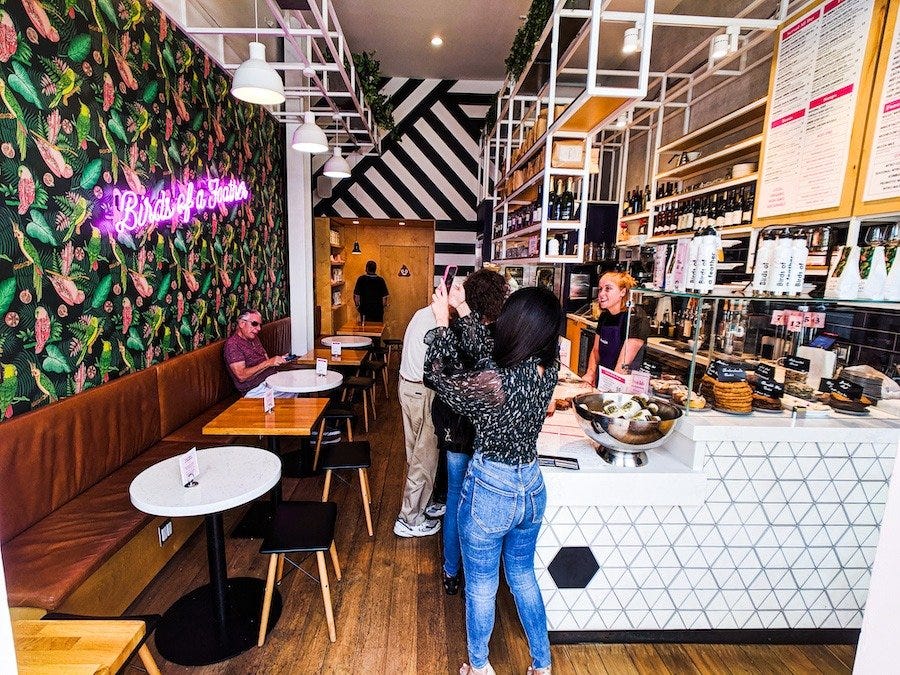 Image: Abroad with Ash
The forced isolation of COVID-19 has brought the soulless nature of airspaces, minimalism, and blands into sharp focus, catalyzing a shift toward new aesthetic preferences. With people spending more time at home, suddenly the bright colours, warm hues, and eclectic furniture of vintage maximalism appeal over the cool, impersonal feel of minimalism.
The even bigger trend is cottagecore: the romanization of rural life (albeit, an idealized one). The cottagecore life is screen-free, self-sufficient, and simple. Picture sourdough starters, foraged mushrooms, rustic cottages, lush foggy forests, and dainty, granny-chic clothing. In the face of a global pandemic and racial justice movement, it's idyllic escapism: in the cottagecore universe, food is grown locally, time slows down, people are compassionate and community-driven. It's become so popular that mason jars for canning are in short supply across the United States, and new subcultures have formed like cottagecore lesbians and cottagegore.
If airspaces and blands leave people feeling empty, cottagecore and maximalism—with their visual richness and cozy sentimentalism—promise to fill us up. But are these latest trends not just the flip side of the same coin: a search for authenticity and meaning that ultimately leaves us empty? Even if I fill my home with mossy terrariums and vintage books, I'm still deriving my sense of self from my possessions. I do think there is fulfillment that can come from the connections we make with people who are drawn to a similar lifestyle, but I fear we can lose ourselves in our aesthetic tastes; delude ourselves into a false sense of control.
"[Cottagecore] still falls prey to the same fallacy of minimalism: that by exerting control over one's environment, one can regain control over one's life," writes Isabel Sloane. "Both minimalism and cottagecore are wholly unrealistic depictions of life: so filtered by perfection that they're not possible to reproduce in real life."
Whether I make minimalist or cottagecore design picks for my new apartment, book a "generic authentic" Airbnb on my next trip, or wear Warby Parker glasses (woops, I already do)—my identity will always be influenced, to some degree, by my consumer choices. Even if I don't display what I buy, I can't avoid falling into a particular "type" of person or category of taste so long as I participate in a capitalistic society. But I can question my logic behind a purchase; notice when I'm buying something more for the allure of the lifestyle it signals rather than its quality, or when I'm searching for an authenticity that doesn't exist. I can use my consumption, not only as an opportunity to investigate the exploitative and manipulative forces behind what I buy, but also to interrogate my need for control, to reveal the self I'm trying to avoid, and the one I want to be.
Best,
Anna

P.S.—If you're curious about blands, check out Ben Schott's comprehensive guide. "For the rich, blands are an ironic normcore trifle; for the aspiring middle, blands offer a fleeting facsimile of prosperity; and for the poor, blands are either the products they make, or the services they provide."
---
Reading 📖
I loved Olivia Laing's NYT piece "How To Be Lonely" about the magic of loneliness in our early quarantine days. The article led me to her book, The Lonely City: Adventures in the Art of Being Alone. Laing mixes personal memoir with analysis of four artists: Edward Hopper, Andy Warhol, Henry Darger, and David Wojnarowicz, all in the context of New York City (the quintessential lonely city). I found myself skimming the art analysis (I wish she had included visual references for the images she describes!), but I nursed the more personal sections.
"There is a gentrification that is happening to cities, and there is a gentrification that is happening to the emotions too, with a similarly homogenizing, whitening, deadening effect. Amidst the glossiness, of late capitalism, we are fed the notion that all difficult feeling—depression, anxiety, loneliness, rage—are a problem to be fixed, rather than a response to structural injustice or, on the other hand, of doing time in rented body, with all the attendant grief and frustration that entails."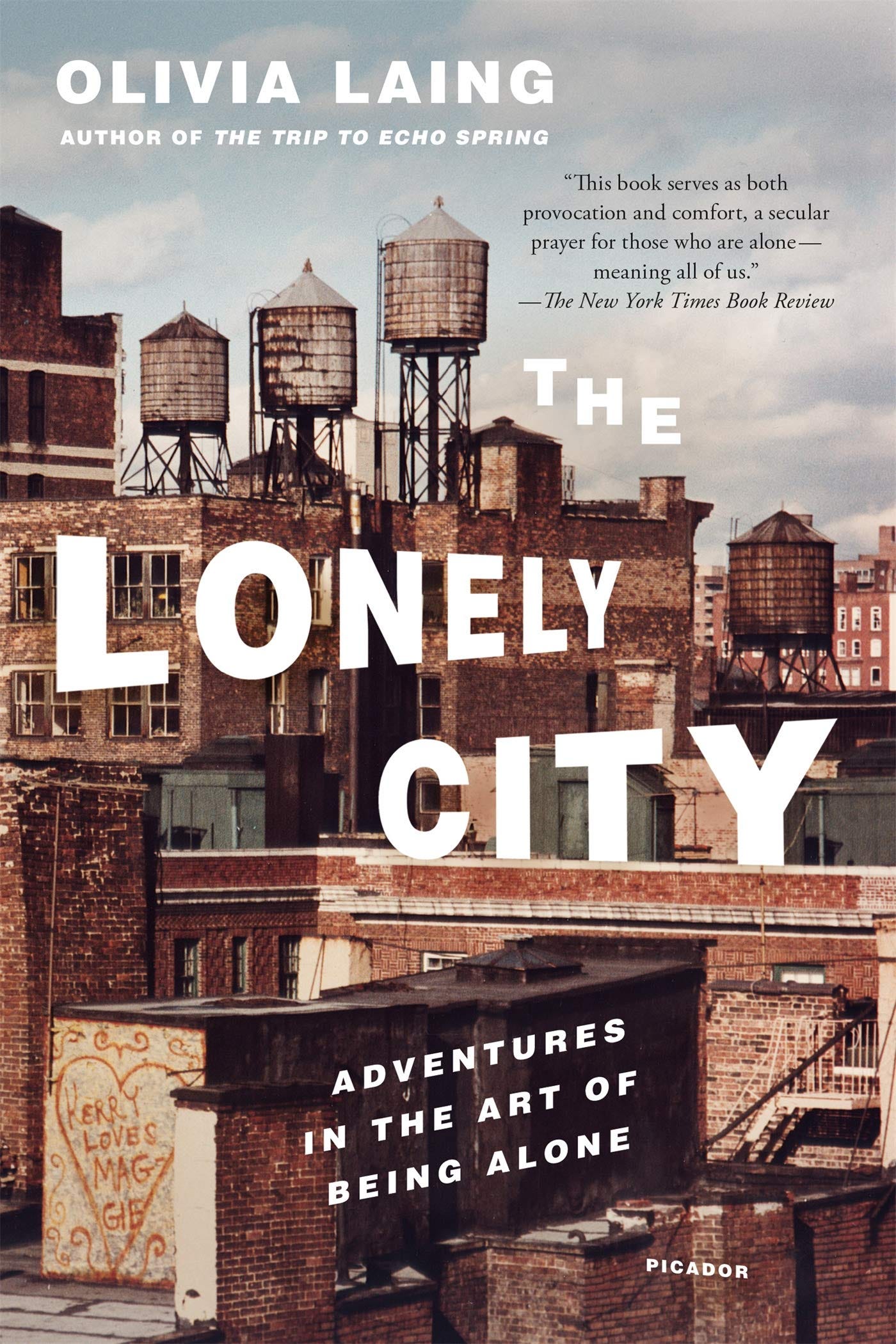 "I don't believe the cure for loneliness is meeting someone. I think it's about two things: learning how to befriend yourself and understanding that many of the things that seem to afflict us as individuals are a result of larger forces of stigma and exclusion, which can and should be resisted."
Articles:
😃 Arthur C. Brooks' latest on happiness compliments this week's essay. "Consumer purchases promise to make us more attractive and entertained; the government promises protection from life's vicissitudes; social media promises to keep us connected; but none of these provide the love and purpose that bring deep and enduring satisfaction to life."
👤 So too, does Dan Brooks' piece on our cultural fixation with categorizing people into types. "To insist that what we do determines who we are — and not the other way around — is to make freedom and therefore responsibility a part of our worldview at the most basic level."
🦞 If the fight over lobster in Nova Scotia isn't on your radar, it should be—members of the Sipekne'katik First Nation are under violent attack by commercial fishermen.
✊Three other civil uprisings that are on my radar: the conflict between Azerbaijan and Armenia over Nagorno-Karabakh, Nigerians protesting against SARS (also read Chimamanda Ngozi Adichie's take on it and donate), and the pro-democracy movement in Thailand (I love how the protestors have adopted the three-fingered salute from The Hunger Games).
💅🏿Why do Koreans dominate the sale of Black women's hair products? "These are two historically marginalized groups fighting over the same small slice of pie," professor Tiffany Gill tells The New York Times. The article is discussed at length on this episode of TTSG, a fascinating listen if you're interested in the Korean wig economy and how it connects to Black beauty shops as a site of ethnic conflict.
⚰️ Chimamanda Ngozi Adichie offers maybe the best articulation of what grief feels like I've ever read. I copied half the piece into my notes, but here's a highlight: "My heart—my actual physical heart, nothing figurative here—is running away from me, has become its own separate thing, beating too fast, its rhythms at odds with mine. This is an affliction not merely of the spirit but of the body. My stomach is in turmoil, tense and tight with foreboding, the ever-present certainty that somebody else will die, that more will be lost."

👠 If you've been following the drama at "Condé Nasty" like I have, you'll want to read the latest on Anna Wintour. "To work at Vogue is to inhabit a kind of prep school dormitory," writes Edmund Lee.

🐙The latest food trend for do-gooders: eating invasive species. "Historically, the ability to control our appetites has been framed as virtue. Often the emphasis is on what's absent from the plate, as if morality lay entirely in sacrifice," writes Ligaya Mishan. "For invasivores…you don't eat it because it tastes good or because it's good for you in a nutritional sense. You eat it to be good."

🛍 And the latest shift in consumer behavior? Buying from people, rather than corporations. What does the future of retail look like when "influencers are the new catalogue?"
📱 This is what app dating looks like in 2020.
---
Watching 📺
I've been wanting a show to get me into spooky season, so I just started Lovecraft Country (HBO, Crave). The premise: a Black Korean War vet named Atticus (played by Jonathan Majors) travels across a segregated United States in search of his missing father. I'm drawn to the 1950s aesthetic and social science material of the Jim Crow era, but this is more than a historical melodrama—with Jordan Peele as executive producer, it's also a Black horror series. I could do without the cringe monsters and gory violence though. These scenes, meant to up the show's fear factor, are actually the least scary—it's the racism of the white supremacists depicted in the calm of day that haunts me after each episode.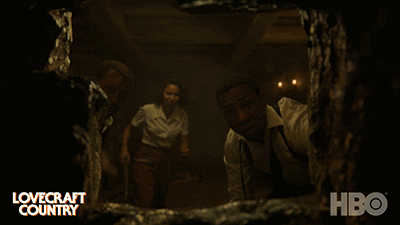 Graphic: HBO
I'm yet to dive into cultural commentary (I prefer to go into shows with little context), but I've heard H.P. Lovecraft was both a notorious racist and a pioneer of the horror genre. I imagine Lovecraft Country, then, is a revenge series of sorts, using Mr. Lovecraft's tools to critique the very racism he promoted.

The show demonstrates that horror as a genre provides an entry point for empathy; it takes literally turning history into horror material to realize how terrifying these experiences must have been in real life. I'll be curious to see if the weaving of Black history into the narrative is used for more than sensationalism here, and instead says something more. I don't know how I feel about the inclusion of James Baldwin's famous 1965 speech, for example. I do know that Fitz from Scandal as an evil white supremacist is not convincing at all. If you've seen the series, send me your thoughts! I don't know if I'll stick it out.

Watch if: you miss the monsters from Stranger Things (I swear they're sibling species!) and the Black history-meets-supernatural thriller approach of Watchmen.
---
Listening 🎧
Have you ever bought something you never use? For me, it's that great dress buried in the back of the closet while I keep the same schleppy clothes on daily rotation. In researching for this week's essay, I discovered this golden episode of No Stupid Questions. They dive into aspirational consumerism; how it's wrapped up in identity thinking, like the "logic of appropriateness" (buying that book because it's something you think someone like you would want to read) and "false hope syndrome" (buying that peloton with the hope that it'll change your habits).
---
I leave you with one of my favourite illustrations from "Signs of the Times" by Sarah Mirk.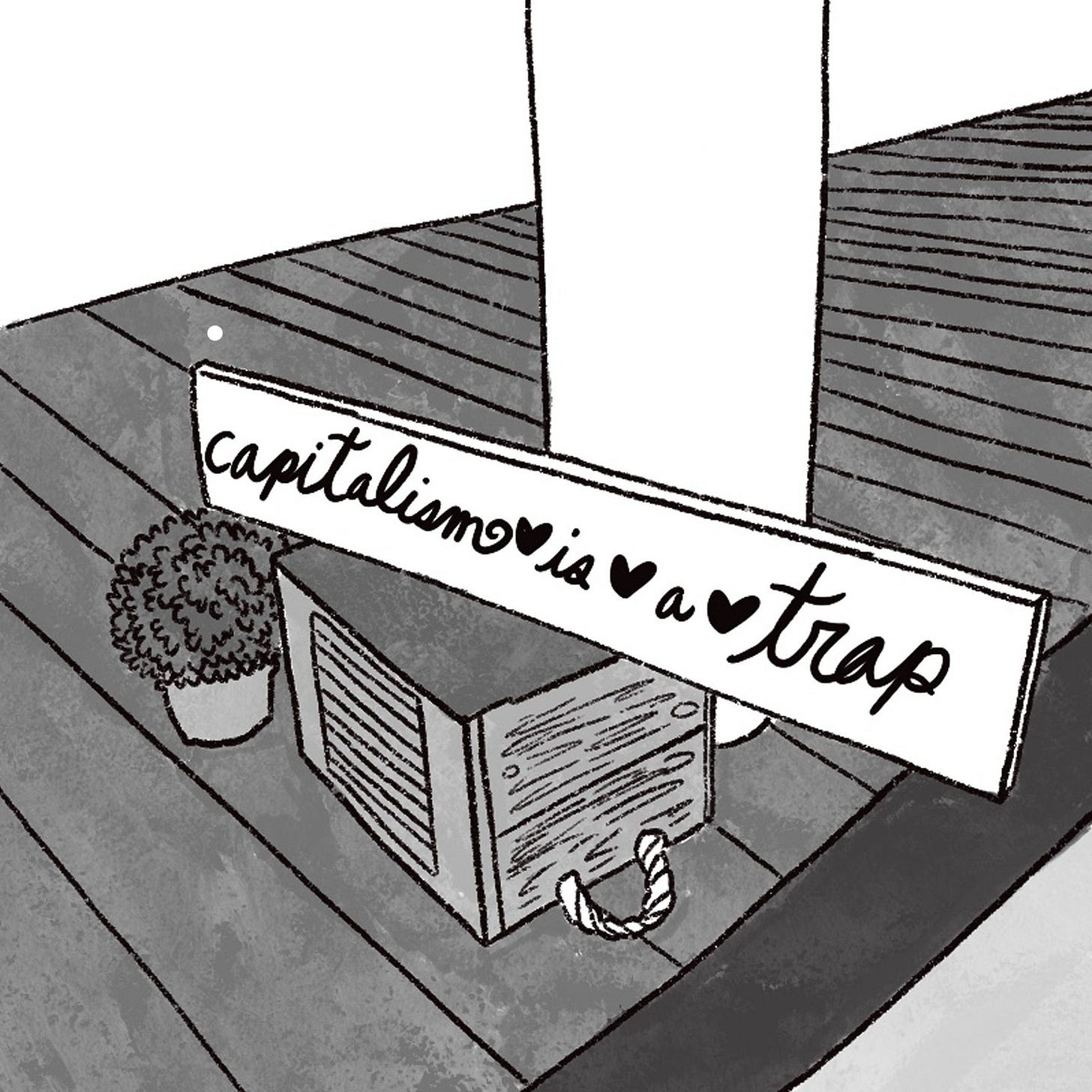 ---