A Different Kind Of Thanksgiving
It's okay to not be grateful this year, but have you tried optimism?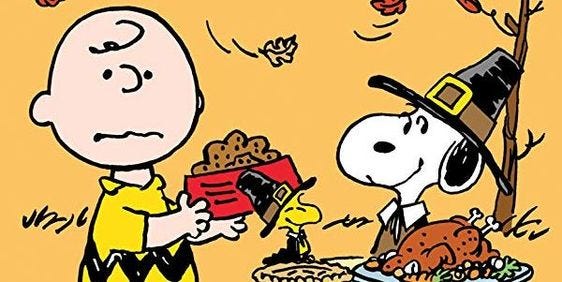 I'm sorry, but the idea of keeping a gratitude journal kind of makes me cringe. Don't get me wrong, I'm all for expressing gratitude (I'm Canadian!), I'm that person who sends thank you cards via snail mail. I see the value, too, in "counting my blessings" when I'm feeling down. Gratitude has, after all, been scientifically-proven to improve sleep, self-esteem, physical and psychological health; it makes us more empathetic and less angry; it strengthens our relationships.
But in recent years, it's seemingly become the pestering cousin of toxic positivity, our foundational virtue—one that, if we don't rigorously practice with a daily gratitude journal or by adding "but I'm grateful for…" to every complaint, shames us into feeling like unappreciative, self-centered assholes.

"You can't just put a layer of frosting on a shit cake—it still won't taste very good," says therapist Kelsey McLaughlin. When we become obsessed with identifying the silver lining, we avoid feeling the full range of emotions (many of which are negative) that define human existence. I can't tell you how many times I've heard someone (including myself) start to lean into their pain only to quickly self-medicate with overzealous expressions of gratitude.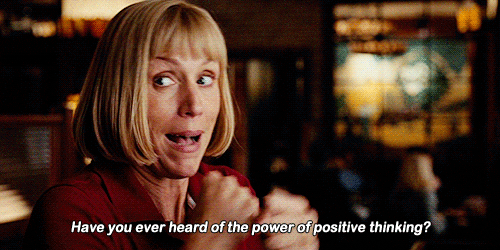 Graphic: Focus Features
A pain-avoidant culture obsessed with politeness doesn't take well to the unapologetic voicing of grievances. You would think this would be conducive to a smooth-functioning society, but it can be an impediment to change in the context of social justice. "Gratitude norms that discourage people from expressing dissatisfaction, may function to inhibit citizens from voicing complaints about shortcomings and injustices," finds social psychologist Richard Eibach and his colleagues in their study The System-Justifying Function of Gratitude Norms. Not only does the pressure to be grateful potentially stagnate our personal healing by invalidating our suffering, it prevents marginalized groups from feeling allowed to demand reform.

Similar to allyship in the context of racial justice, gratitude can be performative—a hollow expression that can prevent us from moving through a negative emotion or reality. This weekend, here in Canada, we celebrate the quintessential holiday of performative gratitude—Thanksgiving. I like the idea of carving out time to appreciate all we have; to acknowledge our indebtedness to the Indigenous whose land we stole and now occupy, but whose interests does our single holiday of concentrated gratitude really serve? Does our dinner roundtable of thanks simply absolve us of the responsibility to challenge the systems from which we benefit?
As I increasingly spend holidays alone, I've tried to detach myself from the "traditional" elements—family, presents, food—and lean more into the original sentiment of each occasion, to mitigate the self-pity spiral. But this year I realized even the morale behind the modern Thanksgiving—gratitude—has been commodified. And like most things, when the sentimental becomes commercialized, it loses its real value. I feel less genuinely grateful if I have a big box retailer telling me to write a gratitude list in a sleek leather bound notebook (likely a product of underpaid factory labour). Or an influencer on Instagram suggesting my grateful thoughts will temper all the suffering wrought by COVID-19 by sending positive vibes out into the universe.
Could I find meaning in the OG intent behind Thanksgiving? What does that even look like for Canadians, who can't trace the holiday to the "First Thanksgiving" dinner in Plymouth, Massachusetts in 1621, like our neighbours south of the border?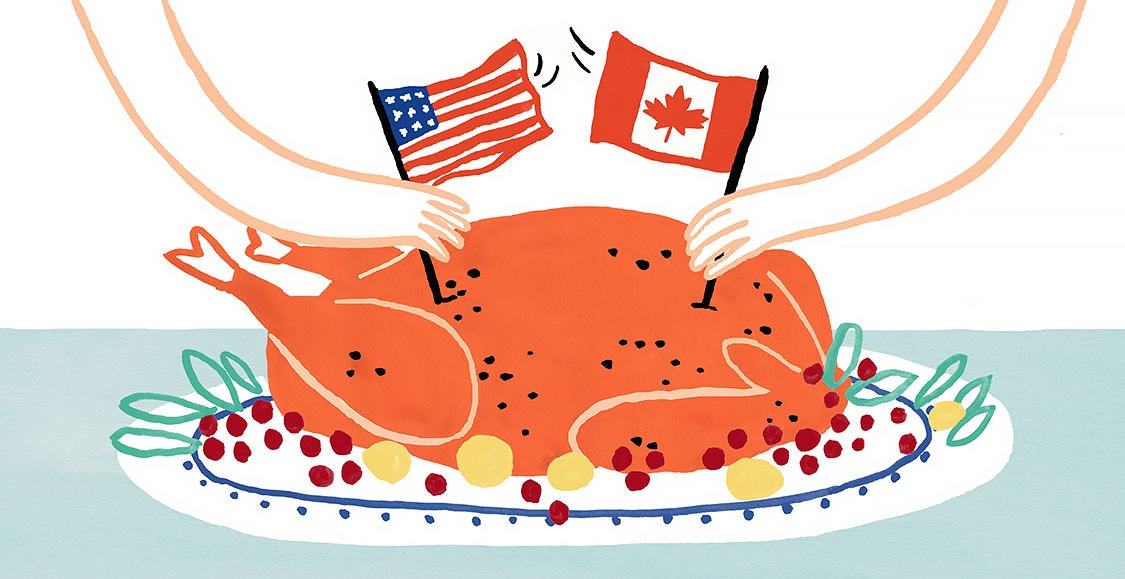 Art: Marie Assenat
Our Thanksgiving dates back to 1859, when Protestant church leaders lobbied for the first national day of giving thanks to strengthen our identity as a young nation. (Of course this nationalist effort overlooked a long history of displacement, abuse, and murder of Indigenous peoples at the hands of white, European settlers, which still occurs today btw). "The country's future "peace and prosperity" relied on a national resolve to "Christianize and civilize the Indian,"" reports Christine Sismondo in Macleans. Canada was to be a white Protestant nation that celebrated "farm, family, and religious devotion."
Over time, the religious and nationalist rigour of the holiday loosened, since Catholics, Jews, and other religious and ethnic minorities were alienated by the Christian focus. But, as with many holidays (Easter, Christmas), Thanksgiving still symbolizes "Christian-normalization," a phrase academics use to describe the centering of Christianity as the assumed default religion of all individuals. Eurocentrism is still upheld today when we, for example, envision the "traditional" Thanksgiving meal as consisting of "traditional Canadian" foods (which in reality are a mix of British, American, and French Canadian cuisine). The secularism and commercialization of the holiday obscures how it continues to exclude both immigrant groups and Indigenous Canadians. Not unlike how the pressure to be grateful eliminates space for negative emotions. Normalization of one way of being quiets alternative narratives.
A couple weeks ago, I found myself struggling to explain the significance of Chuseok, the mid-Autumn Korean festival, to a friend. I grasped for any digestible comparison, "it's like Korean Thanksgiving," I blurted, regretfully. Aside from the Autumn timing and elaborate feast, the two holidays are not really comparable. Chuseok is based on the lunar cycle, while Canadian Thanksgiving is fixed on the Gregorian calendar; the former dates back to the Three Kingdoms period (57 BCE-668 CE), while the latter was born from colonization. Chuseok largely revolves around the practice of charye: the memorial sites of ancestors are cleaned, lit with incense, and presented with a table of food and drink, to honour how the dead continue to influence the living. Other cultures have their own harvest festivals too—Jews celebrate Sukkot, for example. Yet we continue to uphold American and Canadian Thanksgiving as the standard to which every other holiday is compared—despite the fact that harvest festivals long predate the settlement of Europeans in Canada and the United States.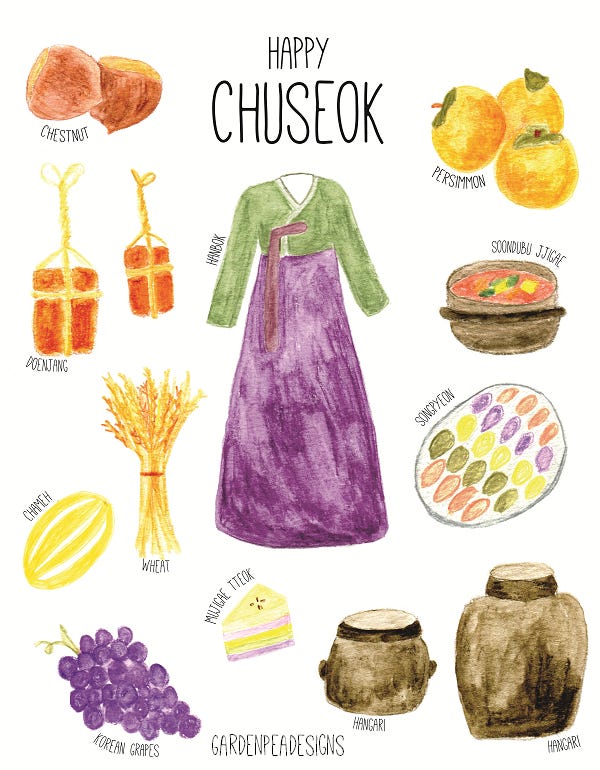 Art: Garden Pea Designs
"[Thanksgiving] is an invented tradition—like all holidays—that's been tied to all manner of mythical stories to promote whatever vision of national identity needed at the time. That means it can be re-invented again to mean what we need it to mean now. A good start would be to stop pretending Europeans invented Thanksgiving in Canada or the United States and, instead, consider how to repurpose the holiday to redress historical wrongs—and imagine a new Canadian identity." – Christine Sismondo.
Toxic gratitude can obscure pain and suffering—I would argue Canadian and American Thanksgiving has a similar affect when it becomes the dominant image of the harvest festival. What if we could reimagine modern Thanksgiving in a way that honours all the various forms the holiday has taken and continues to take today? Would immigrant groups who didn't grow up cooking "traditional Canadian" recipes feel a bit more at home? Would Canadian-born Canadians feel more comfortable voicing negative feelings if they didn't feel obliged to focus on their gratitude? Can we create space for more stories, and feelings?
How about a Thanksgiving dinner that looks like this: the obligatory expressions of gratitude are balanced with an unapologetic airing of our own grievances, followed by an uncomfortable dialogue on how we exist as both people who suffer, and people who benefit from the suffering of others. I like to think there's room for both the gratitude and the guilt.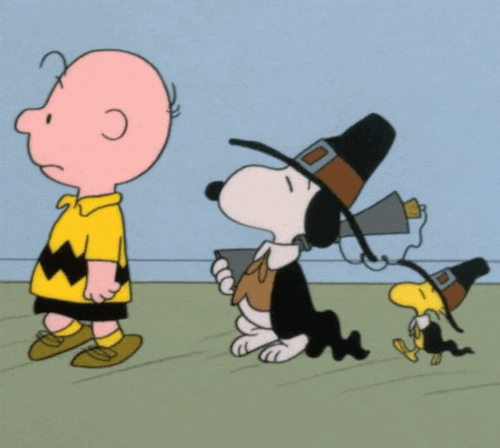 Graphic: CBS
Newly bereaved families, travel restrictions, social distancing—Chuseok looked very different for many Koreans this year: families were unable to gather, dishes could not be shared, deceased ancestors were not honoured at memorial sites. With our latest government-mandated restrictions this weekend, Thanksgiving will feel different for many Canadians too. But the juncture presents an opportunity to expand our definition of the holiday. Let it also remind us of our capacity to adapt. In the face of change, clinging onto one conception of Thanksgiving will surely lead to disappointment, we have to build new meanings.
I'll be spending this Thanksgiving alone, on a long bike ride out of the city. Most places will be closed but if I'm lucky I'll find a slice of pumpkin pie, not because it's a Thanksgiving tradition, but because that's my favourite. I like the idea of incorporating the sentiment of charye into my solo Thanksgiving—expressing gratitude for the dead, in addition to the living. I'll also consider the debt of gratitude I owe to the dead I never knew, but from whom I still benefit—the Indigenous Peoples of Canada. I'll donate to Justice for Joyce, and listen to one of Dan Levy's free tutorials with professors from University of Alberta's Indigenous Canada course. But this year, I'm avoiding comparison: I won't long for a family dinner nor cave into the pressure that I have to perform gratitude. I'll give thanks my own way.

Best,
Anna
P.S. If you need convincing to let the sadness in, read this.
---
Reading 📖
This week I finished Prairie Lotus by Linda Sue Park. It's a rewrite of Little House on the Prairie, but this time with a half Chinese-white girl as the protagonist. I rarely read young adult/children's books but I should—they make for the ideal bedtime read.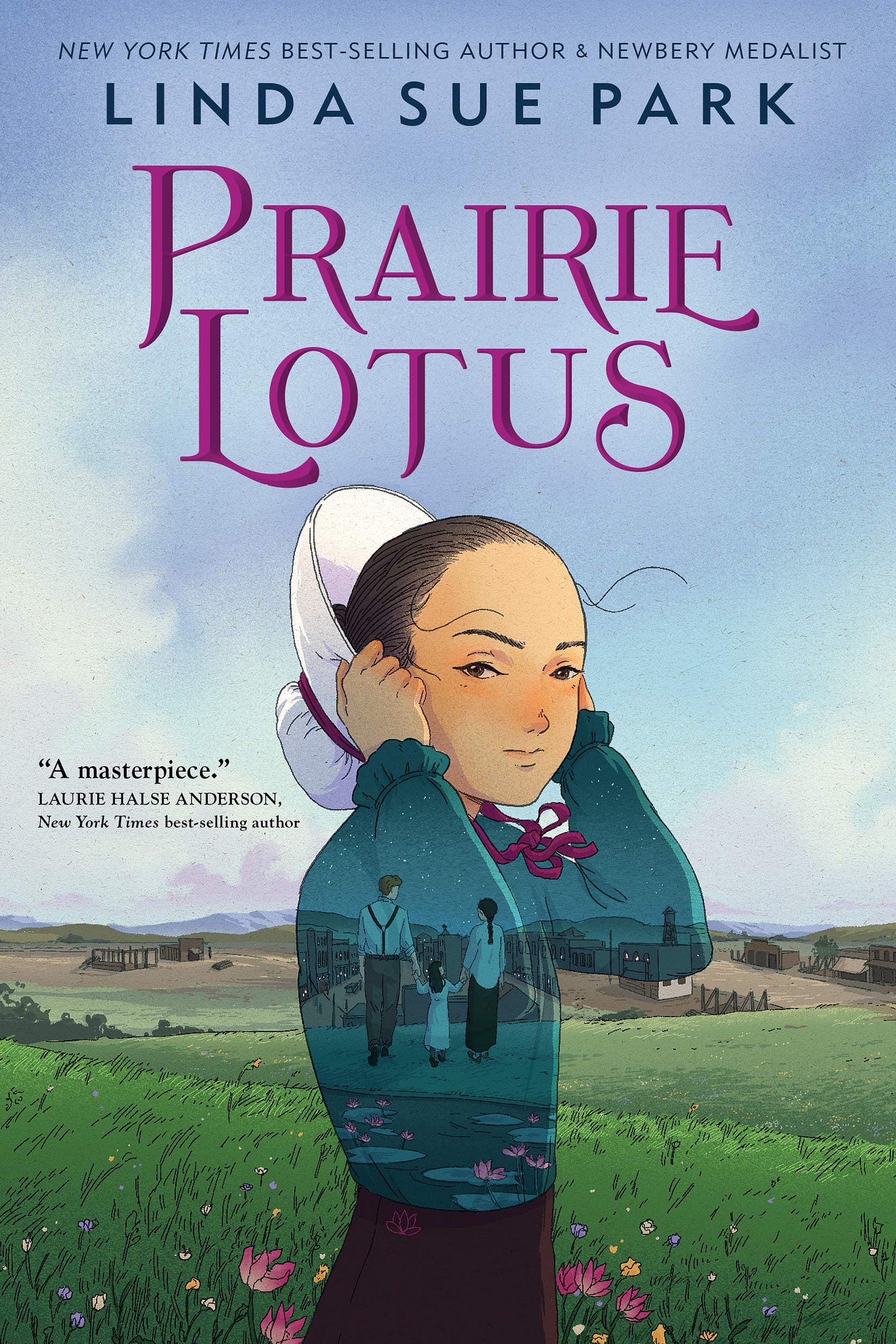 Graphic: Amazon
The story is about Hanna, a young girl who, after the sudden death of her mom, moves from California to a railroad town in Dakota Territory with her white dad. It was so cathartic to see my own childhood experience, of having to move to the Canadian prairies from a big city after my mom's sudden illness, reflected on the page. She interacts curiously with the local Indigenous and feels out of place in her all-white school. What I would give to have had this story to get me through that first prairie winter without my mom. More children's authors need to articulate micro-aggressions like Park:
"Would she have said that if I weren't half-Chinese? How many times in her life had she wondered that? She always hoped that cruel remarks were misunderstandings, benign, forgotten in the next breath. Why does it always bother me when people say things like that? Whats the matter with me, that I must always be doubting—not just them, but myself? She hated having such thoughts. At times they circled in her mind until she was so confused and dizzy that she would give in to tears."

Articles:
🇩🇪 What can the U.S. learn from Germany's approach to the Holocaust? Mattie Kahn writes, "redemption for people and nations depends on the same things: guilt and atonement, remembering rather than erasing, "the presence of the past in preparing for the future.""

😏 I was sweating watching the debate this week, or more specifically, watching Kamala Harris at the debate. Watching that face I know so well because I've made it so many times. As Anne Helen Peterson describes in this week's newsletter on misogynoir, "Harris' face is a coping mechanism and a defence strategy. Women know how to set their faces in semi-placable smiles that contain but do not eliminate their rage."

👵🏼 Why aren't we more upset by the staggering loss of life due to COVID-19? Perhaps it's ageism. I was surprised to learn "there's a disregard for the elderly, even among the elderly. Discrimination against the old is perplexing, because age will ultimately catch us all."
🍽 Consider the stages of gentrification through the lens of the restaurant—a quintessential marker of neighbourhood change. "Cafes, bars, and restaurants were early indicators of gentrification that gave community members a chance to fight displacement and preserve their community culture, indicators of post-pandemic gentrification may be the appearance of big-box stores and chains."
👭 Social media can be used for good! 22-year-old Nadeen Ashraf used Instagram to share her story of sexual assault and sparked a #MeToo movement in Egypt.
🤳🏻And to tackle ableism! Melissa Blake posted a selfie everyday to defy online trolls who make fun of her disability, her visual diary went viral.
📸 South African photographer, Zanele Muholi shows us the self-portrait can be a powerful tool of resistance. I've long admired her book "Somnyama Ngonyama, Hail the Dark Lioness," but never knew her full backstory.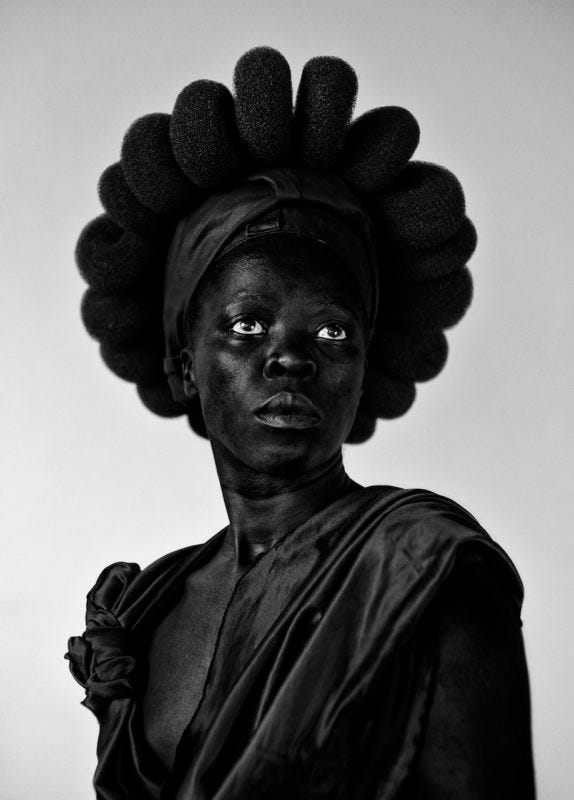 Image: Zanele Muholi via British Journal of Photography
"Photography, Muholi says, is her therapy: a daily prayer, written out in the positioning of her limbs and the look haunting her face. [These self-portraits] explore the elements of her personality — female, African, gay — and where they blur together and pull apart. She wants to undo the damage of growing up in a society that drew its strength from demonizing blackness."
👨‍🎨 Who knew the selfie came long before social media, or even the camera—it dates back to early Renaissance painter Albrecht Durer.

🐕 Also, who knew Indigenous peoples of the Pacific Northwest once sourced wool from their pups? "Knee-high wool dogs weren't combed like modern pooches but sheared like sheep."
🧥 A hilarious short piece on how to update your fall wardrobe. "Every so often, I'll decide that it's time to retire my old Target wardrobe and replace it with a new Target wardrobe."
🥺 A poem by Adam Falkner, "Love Me A Man Who Cries" to follow last week's newsletter on masculinity.
---
Watching 📺
Parts Unknown, Ugly Delicious, Salt Fat Acid Heat, Street Food (Asia AND Latin America), Taco Chronicles—I've devoured all the travel food shows. I don't know why it took me so long to get to Somebody Feed Phil. But I'm glad I did, because it's perfect pandemic fare.
Phil Rosenthal is Mr. Rogers-meets-Anthony Bourdain. Where Bourdain can come off entitled, Rosenthal meets every encounter with a humble ignorance (helping salvage some of the American tourist's awful reputation); and where Rogers can come off too habitual, Rosenthal has a sense of adventure.
Yes it can be cheesy and yes, it skirts over some of the uglier historical truths of the foodways it explores, but it's just so comforting, and nostalgic, to remember travelling and dining in a pre-pandemic world. Every episode basically concludes that everything will be okay so long as we expose ourselves to difference and discomfort with an open mind. Every episode also ends with Rosenthal skyping (!) his Jewish parents, a true delight.
Season four will premiere at the end of the month (just-released trailer here).
Watch if: you miss travelling and want to build your Thanksgiving appetite.
---
Listening 🎧
"Under capitalism, positivity also means productivity, optimism also means optimizing."
In the context of the pandemic, being optimistic meant seeing quarantine as an opportunity for self-improvement (baking sourdough starters and reading all the books); on the news, being optimistic meant being delusional, it became a "polite synonym for unlikely."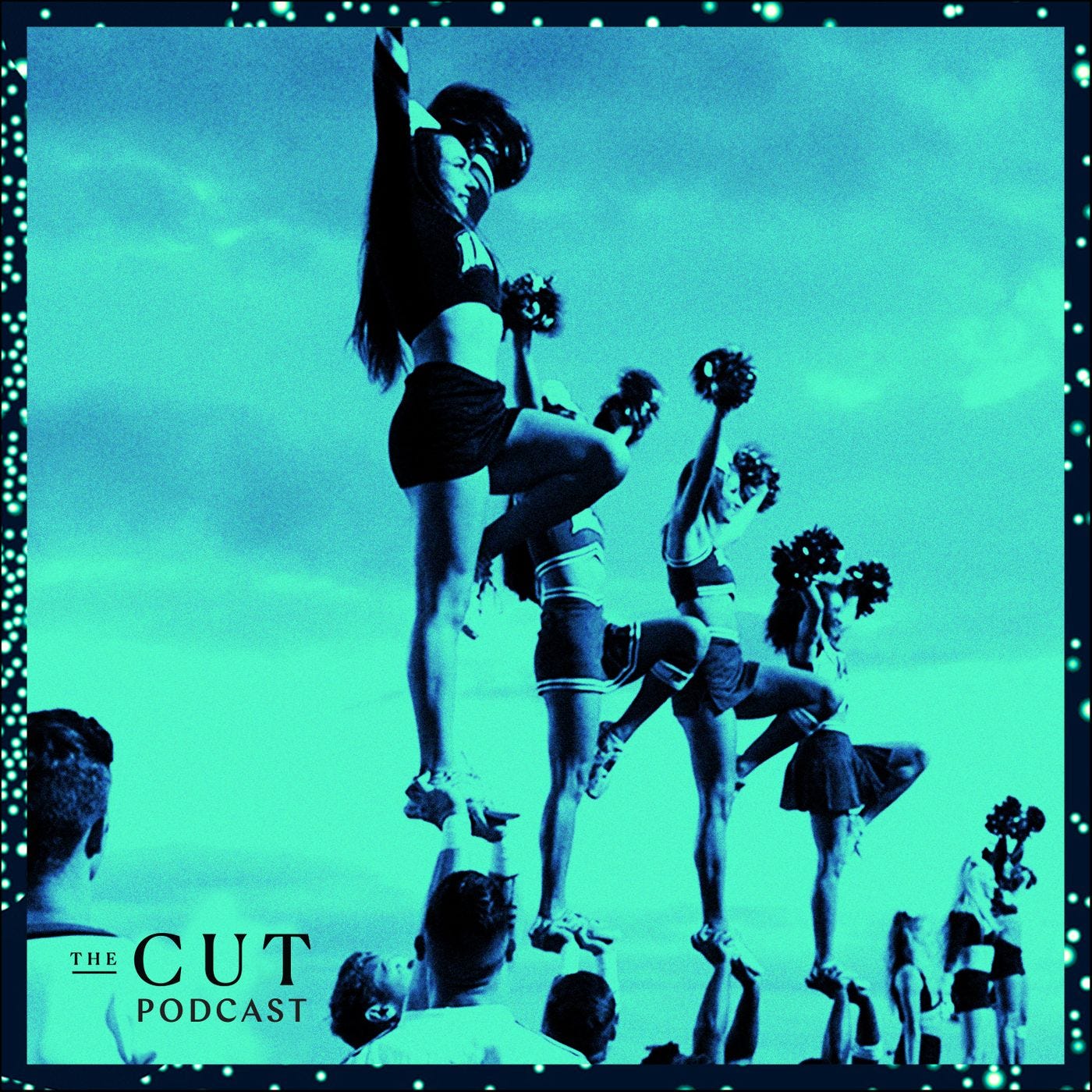 As someone who has always considered myself a cynical pessimist, this episode from The Cut made me consider the multi-layered meaning of optimism, it may have even made me *briefly* optimistic!
"Life is suffering, it just is. Bad things happen," says host Avery Trufelman. "Optimism is a matter of how you frame your role in that suffering, it's the narrative you tell that allows you to move forward. The redemptive story has been used by oppressed people for ages… optimism is a tool of survival."
---